Worldbreaker Maokai Skin Splash Art, Price, Release Date, How to Get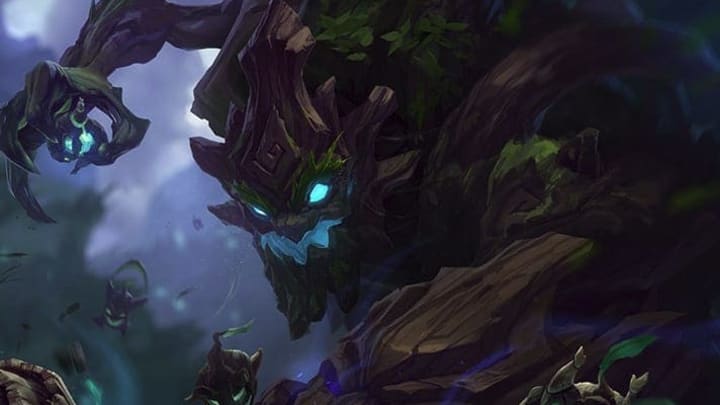 Worldbreaker Maokai Skin was introduced Tuesday in the League of Legends Public Beta Environment and will most likely go live in League of Legends Patch 10.6.
The Twisted Treant is receiving his long awaited skin and here's everything you need to know about the Worldbreaker Maokai skin splash art, price, release date, and how to get it once it hits live servers.
Worldbreaker Maokai Skin Splash Art
There is no splash art revealed yet for the Worldbreaker Maokai skin since it was just announced, but there will most likely be splash art for the skin in the coming weeks as it gets closer to the skin's release date.
Worldbreaker Maokai Skin Price
When the Worldbreaker Maokai skin hits live servers, it will most likely be available for 1350 Riot Points in the shop in the League of Legends client, like most other non-prestige, newly released skins.
Worldbreaker Maokai Skin Release Date
The Worldbreaker Maokai skin will likely reach live servers at the same time as the other two Worldbreaker skins for Sion and Malzahar and the Little Legends inspired skins for Veigar and Tristana.
There will be set of skins released before the set containing Worldbreaker Maokai that will contain skins for Lux, Twitch, Taric, and Talon.
How to Get Worldbreaker Maokai Skin
The Worldbreaker Maokai will be available in the store in the League of Legends client and can be purchased using RP. RP can be bought by players with a credit card, debit card, or an RP card available for purchase on Amazon and at local retailers.
Players can also reroll their skin shards found in Hextech Chests for a chance to get Worldbreaker Maokai.