Top Games
WoW Crown of Eternal Winter: How to Claim Prime Gaming Bundle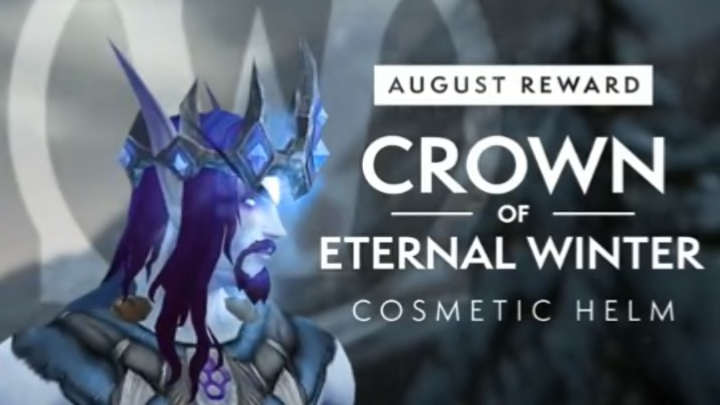 Photo courtesy of Blizzard
World of Warcraft's Crown of Eternal Winter is now live for Prime Gaming. After the first one went live, and the second recently finished, fans can earn the last planned cosmetic. The addition of these rewards has met some criticism from the World of Warcraft community as all three helms were once purchasable in the Blizzard store, meaning players can now earn the free items despite others having to pay for them.
All three of the items are classified as transmogrification helms. Transmog helms are items that let the player change the appearance of either their armor or weapons or you can hide certain pieces of armor.
The first transmog helm was Jewel of the Firelord, giving players a chance to imagine themselves as a follower of the Firelord, the second was Hood of Hungering Darkness allowing fans to imagine themselves as a dark wizard.
WoW Crown of Eternal Winter: How to Claim Prime Gaming Bundle
The Crown of Eternal Winter gives players a chance to play as some type of champion for the Lich King. But how do you earn this elusive cosmetic?
First, you have to be a Prime member paying a monthly fee. If you are already a member, then follow the link above and you can link your Battlet.net account with your Amazon account. Then you'll follow the prompts and collect the rewards. The next time you log into your retail World of Warcraft character, you should have the cosmetic unlocked. And as for all cosmetics in retail, the item is cross-account meaning every character you have will have that cosmetic.
The cosmetic reward will be available from Aug. 24 to Sept. 28.