WWE 2K22 Cover Image Leaked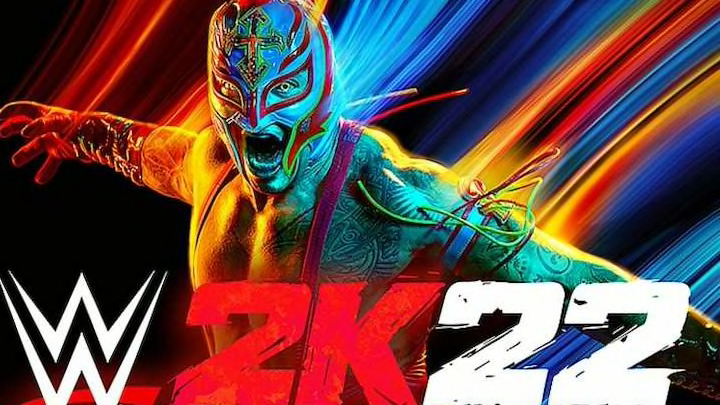 Photo courtesy 2k Games and Visual Concepts
WWE 2k22 cover image has been leaked by Technik News as wrestler Rey Mysterio will be featured on both the regular and deluxe editions of the game. There is hope and pressure riding on this release as developers Visual Concepts had received negative feedback on their 2k20. But late last year, a 2k trailer had premiered showing off a new trailer of the game as well as controls.
WWE 2k22 Cover Image Leaked
As Ray Mysterio is the main focus on the WWE 2k22 PlayStation game, many are excited for this new release, especially with the flop that was 2k20. The head of Double Helix Studios, Patrick Gilmore, has taken over the WWE 2k series in 2020, focussing on quality, as the last WWE 2k game had major technical issues on its release.
With WWE 2k22 planned release in March, many details have been leaked about what is to expect from the game, specifically the cover images and some information about the pre-order bonus content.
Fans are happy with the attention focused on Rey Mysterio, the professional wrestler, as many have recognized him more when watching WWE or through the games.
With the leaked cover art by Technik News, there also comes news of an undertaker Immortal pack and some additional bonuses that are being added to the game.