WWE 2K22 Patch Update 1.07 and 1.08: What You Need to Know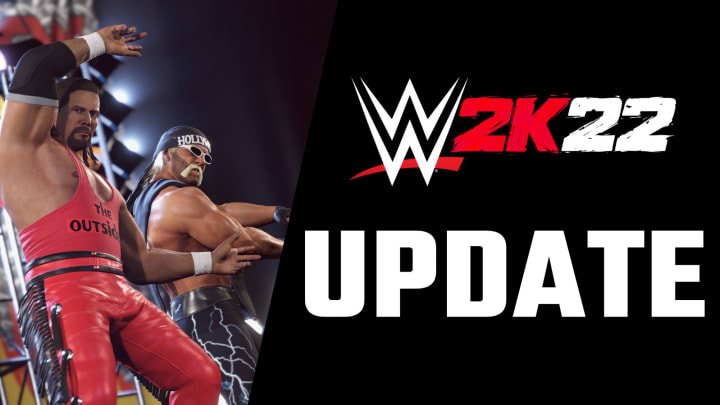 WWE 2K22 has released a new patch update. / Photo Courtesy of WWE Games/2K Sports
WWE 2K22 developers have released new patches over the last week to enhance gameplay quality and performances. They have released multiple hot fixes since the game's launch, each addressing player feedback and specific game modes.
Here's everything you need to know about the latest WWE 2K22 patch updates.
WWE 2K22 Update 1.07
Patch Update 1.07 released on Mar. 28, and addressed stability of Create a Superstar when using a large number of original creations with custom portraits:
Addresses reported concerns of instability resulting from players applying 35 or more custom image renders to original superstars in Create a Superstar.
Improves a reported concern that online instability may occur when one or more users has empty custom portraits.
Addresses a reported concern of an issue that may occur when a player accepts an online game invite while WWE 2K22 is in a suspended state.  
WWE 2K22 Update 1.08
Patch update 1.08 was released Thursday morning, and addresses key issues involving the new nWo 4-life superstars added to the game.
Provides roster support for added nWo 4-life Superstars
Various fixes and improvements
There are still issues that have yet to be resolved in WWE 2K22, but 2K developers seem to be working to address any issues that are brought up by the community.