WWE 2K22: Players Have Found a Way to Unlock MyFACTION Exclusive Characters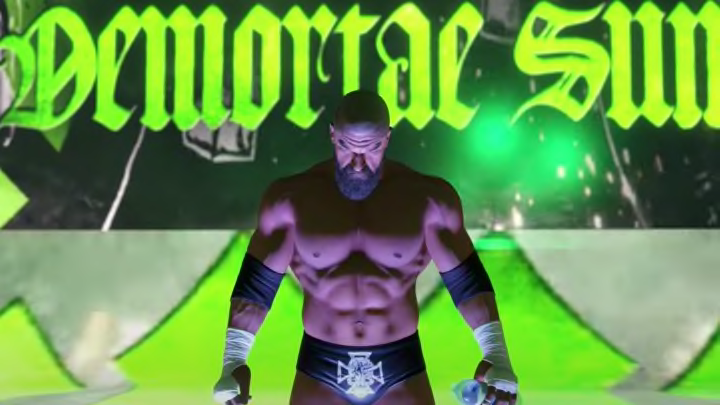 Triple H WWE 2K22 / Photo Courtesy of 2K Sports
Players of WWE 2K22 have found a way to unlock the game's MyFaction exclusive characters for use in other modes, including classic versions of Triple H and Shawn Michaels.
MyFACTION is WWE 2K22's card collecting mode, allowing players to unlock and earn cards of iconic WWE Superstars and legends and use those superstars in match challenges within the game mode. However some of these superstars were exclusive only to the MyFACTION mode, locked away from exhibition or MyGM mode.
Recently, some WWE 2K22 players found a way to "unlock" these superstars outside of the game mode, by taking the character models from MyFaction and uploading them to the Community Creations suite. It isn't clear how this has been achieved, but the characters haven't been removed from Community Creations yet. The creator responsible for most of the models being uploaded, WhatsTheStatus has worked with 2K Sports in the past.
With the workaround, you can now download and play with the folllowing characters outside of MyFACTION:
The Godfather
The Rock ($500 shirt version)
Alexa Bliss (Goddess persona)
Shawn Michaels (1997 version)
Nikki Cross (2020 attire)
Triple H (1998 version)
More Superstars will arrive in WWE 2K22 in the coming months officially by 2K and Visual Concepts through DLCs, including Machine Gun Kelly and Logan Paul, but it's nice to have the ability to use these attires and superstars outside of the MyFACTION mode.