WWE 2K22 Ringside Report Details: What to Expect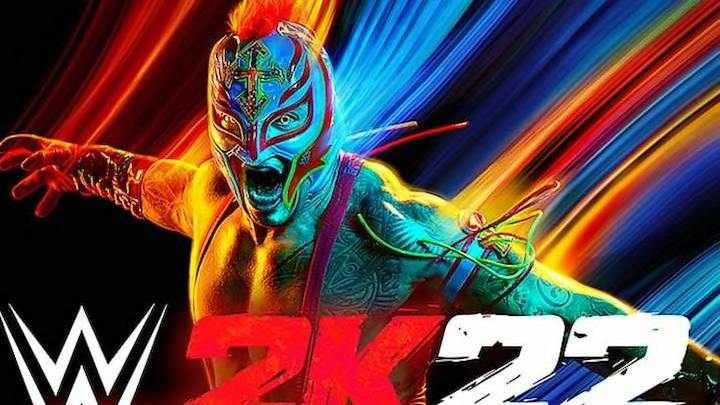 Photo courtesy 2k Games and Visual Concepts
WWE Games has begun releasing more details on its upcoming video game, WWE 2K22, giving fans a glimpse into what's to come. WWE and 2K haven't released a proper WWE video game since WWE 2K20 in late 2019, so fans expect a lot of new content to make up for the void that the series left.
In the latest news, WWE 2K22 developers have revealed the Ringside Report, a detailed dive into the latest gameplay changes we can expect. Here's everything revealed in the first Ringside Report of WWE 2K22.
WWE 2K22 Ringside Report Details: What to Expect
Visual Overhaul
According to Creative Director Lynell Jinks, Art Producer Christina Diem Pham, Principal Designer Jason Vandiver, Senior Producer Jonathan Rivera, and Senior Designer Derek Donahue, who will contribute to each Ringside Report video, there have been massive changes and additions to the visuals of the latest WWE video game.
According to Diem Pham, "This is the best looking [WWE] game yet," and with the featured match in the latest report, this seems to be accurate. Edge, Damien Priest, and Rey Mysterio look as good as ever in the game, and during the match between Mysterio and Priest, we see improvements in lighting, VFX, likeness accuracy of the superstars, and improved physics of the superstars' surroundings.
Arenas
According to Diem Pham, there are now over 50 playable arenas in this year's game, easily more than any year prior. Additionally, if you want to bring back the look of WWE throughout most of 2020, you have the option of using virtual crowd boards in the arena instead of fans, similar to how WWE operated in real life.
Animations
During the match, we can see many new, dynamic animations, only possible through the redesigned gameplay engine, on display from both Superstars in the ring. Superstars look more responsive and easier to control, and each move connects smoother and more precisely. Combined with the redesigned lighting and weapon physics, the game seems to look smoother in action compared to previous titles. The game looks realistic and arcade-like, which is a great balance for WWE games.
Camera
During the featured match, we also have a camera view different to what we've seen in previous titles. The camera now seems to follow the superstars closer and more frequently than the static cam of past games, almost like you are watching the view of a real life broadcast.
HUD
There have been additional tweaks to the HUD as well, compared to WWE 2K20. New indicators displaying a superstar's health, them being stunned, and reversals are displayed during the match.
Controls
Donahue dives into the new control engine as well during the presentation, and we can see some of the new controls and attacks in action in the featured match. A new blocking system, light and heavy attack, and grapple system change the way a player controls their superstar making it easy to use whatever moves you desire to inflict pain on your opponents. The three attacking inputs look easier to differentiate and combine to use your superstar's entire arsenal with new combos and individual attacks. You can even customize and create your own move-sets and combos if you want to use your own controls.
Reversals
Rivera breaks down in the Ringside Report the new innovations in reversals. Now in WWE 2K22, there are unlimited reversals, however, they are harder to execute. You can no longer find a stock of reversals in the HUD, instead you will have more moments of reversals out of nowhere that can change the pace and direction of a match. If you fill your opponent's stun meter as well, which is displayed on top of your opponent's head, you won't have to worry about them reversing your move so stunning them is crucial.
Rey Mysterio Showcase
Lastly, this year's Showcase mode will take you through the career of Rey Mysterio, one of the greatest of his generation. Featuring iconic matches and moments throughout his career, the Showcase includes his feud with Eddie Guerrero to his patch to winning the World Heavyweight Championship at Wrestlemania.
Stay tuned for more updates on the newest WWE 2K game ahead of its grand release on March 11.