Top Games
Xbox Gold Free Games August 2021: Full List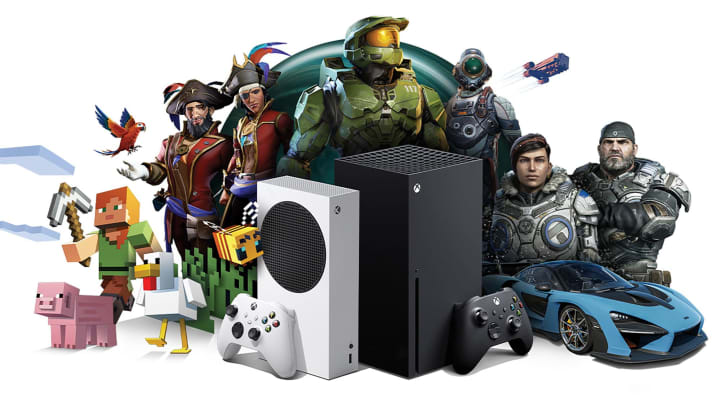 Xbox Live Gold members have access to an assortment of free games every month—so we've taken the liberty to detail the line-up for August 2021. / Microsoft
Xbox Live Gold members have access to an assortment of free games every month—so we've taken the liberty to detail the line-up for August 2021.
Microsoft isn't the first company to employ a "try before you buy" subscription feature and they likely won't be the last. Having the chance to demo a game before gambling on the price and franchise is often a welcome option for any video game fan. Fortunately, Microsoft has extended that option to its Xbox Gold subscribers, offering them a small selection of free trial titles per month.
Xbox Gold Free Games August 2021
Xbox Live Gold subscribers have a total of four free titles they can play during the month of August: Garou: Mark of the Wolves, Darksiders 3, Lost Planet 3, and Yooka-Laylee. Each game has a set duration it can be played and a price for Gold members should they wish to purchase it permanently.
Garou: Mark of the Wolves will be available from Aug. 16-31. This title hails from 1999 and is the ninth installment in the Fatal Fury fighting franchise. It will run fans $9.99.
Members can play Darksiders 3 from Aug. 1-31. The third installment in the Darksider series, players take control of the third Horseman of the Apocalypse, "Fury," and use her skill to hunt down the Seven Deadly Sins. If they enjoy the game, they can purchase it for $59.99.
Lost Planet 3 can be played from Aug. 1-15. This title serves as the prequel of the series, taking place on the planet E. D. N. III. It follows the story of Jim Peyton as he regales his story to his granddaughter, Diana, moments before his death. It will cost players $19.99.
Yooka-Laylee will be available from Aug. 16-Sept. 15. Fans of Banjo-Kazooie will likely enjoy this similar third-person platformer. Players take control of the colorful chameleon Yooka and his friend Laylee the bat. The team must battle their way through the evil Hivory Towers Corporation campus and retrieve their lost book by collecting its pages. This game costs $39.99 to own.