Xenoblade Chronicles 3 Direct Presentation Set to Air This Week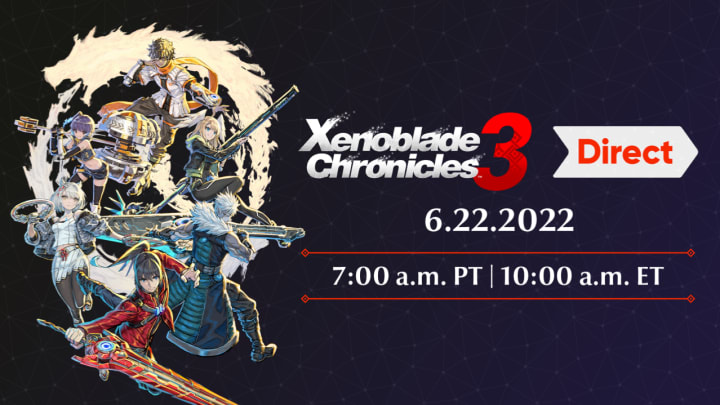 Image courtesy of Nintendo
Xenoblade Chronicles 3 is the latest game to get its own dedicated Direct ahead of its release. Here's what you need to know.
Nintendo has announced that upcoming action RPG Xenoblade Chronicles 3 will be getting a Direct presentation later this week, on Wednesday June 22. According to Nintendo, the presentation is set to feature "roughly 20 minutes of information" on the upcoming title.
The presentation will air just over a month away from the game's release, having originally been planned for a September 2022 launch only to be moved up to July 29.
Xenoblade Chronicles 3 is set after the events of 2010's Xenoblade Chonicles and 2017's Xenoblade Chronicles 2 and takes place in the world of Aionios. The game will feature two protagonists: Noah, an off-seer from Keves accompanied by Lanz and Eunie; and Mio, an off-seer from Agnus accompanied by soldiers Taion and Sena.
How to Watch the Xenoblade Chronicles 3 Direct Presentation
Fans can tune into the presentation on June 22, at 10 a.m. PT. The livestream will be broadcast via the official Nintendo YouTube channel.
Nintendo has yet to confirm exactly what will be covered in the upcoming Direct, through fans will likely get a deeper look into the game's story and gameplay.