Sources: Astralis Explores Options as Xyp9x Takes Leave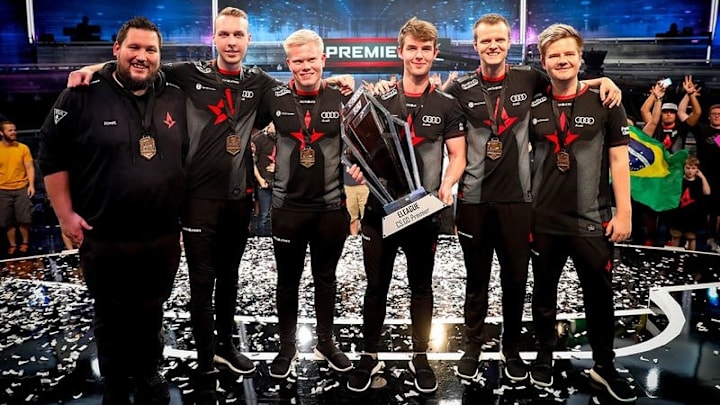 Andreas "Xyp9x" Højsleth has left Astralis for the time being, with Danny "zonic" Sørensen playing in his place during recent practices, according to multiple sources close to the team. Astralis has asked Ninjas in Pyjamas about acquiring Jonas "Lekr0" Olofsson and Heroic about Patrick "es3tag" Hansen, but there is no resolution yet.
The nature of Xyp9x's departure and the length of his absence are unknown, though sources say he will be out at least through the DreamHack Masters series. This move comes on the heels of Lukas "gla1ve" Rossander's announcement that he is taking a three month leave. Jakob "JUGi" Hansen, who signed with Astralis earlier this month, has stepped into gla1ve's role. In-game leading duties were handed to Emil "Magisk" Reif in recent official matches.
Es3tag has agreed to join Astralis but not until his contract with Heroic expires at the end of June. Multiple recent attempts by Astralis to negotiate an early transfer with Heroic have been unsuccessful. As a result, Astralis inquired with Ninjas in Pyjamas about acquiring lekr0 but the two organizations were far apart on a transfer fee. It is unclear at this time which exact lineup will play in Astralis' upcoming matches.
Astralis started 2020 with a last place finish in the regular season of BLAST: Premier Spring followed by a semifinal appearance at IEM Katowice. When play moved online, they improved further with a third place finish in Season 11 of ESL Pro League and then a first place finish in the first ESL One: Road to Rio tournament. In their first event without gla1ve, they finished 2-1 in the DreamHack Masters Spring group stage. The next match is scheduled for June 9, giving them two weeks to prepare.
Representatives from Astralis declined comment.