Zion Williamson Revealed as Second NBA 2K21 Cover Athlete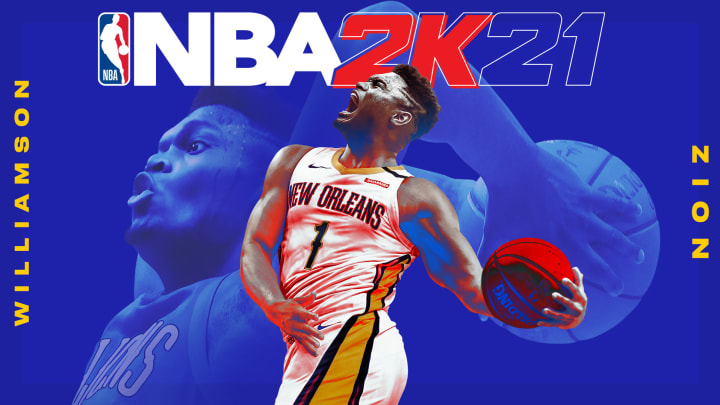 New Orleans Pelicans Power Forward Zion Williamson was revealed to be the second NBA 2K21 cover athlete Wednesday, July 1 on Twitter. / Courtesy of 2K
New Orleans Pelicans Power Forward Zion Williamson was revealed Wednesday to be the second NBA 2K21 cover athlete.
"Looking at each cover and thinking maybe one day I could possibly be on the cover of one of these and for it to actually happen is a lot to process," Williamson said in an interview with Sports Illustrated. Williamson goes on to express how much he is still trying to process this opportunity citing his childhood time with the game and its global presence making it difficult to wrap his head around.
Zion Williamson NBA 2K21 Cover
Williamson makes the cover of 2K after only playing in 19 games of his Rookie season before the season was cut short due to COVID-19 related issues. He is the second cover athlete announced after Damian Lilliard was revealed Tuesday.
This announcement doesn't come as a surprise to many as he was the only player feature in the game's trailer during Playstation 5's games reveal event.
With one cover athlete left, many expect 2K to pay tribute to the late Kobe Bryant who passed away in a Helicopter accident Jan. 26. This third and final reveal will be announced Thursday.