Zonic Wins Esports Coach of the Year Award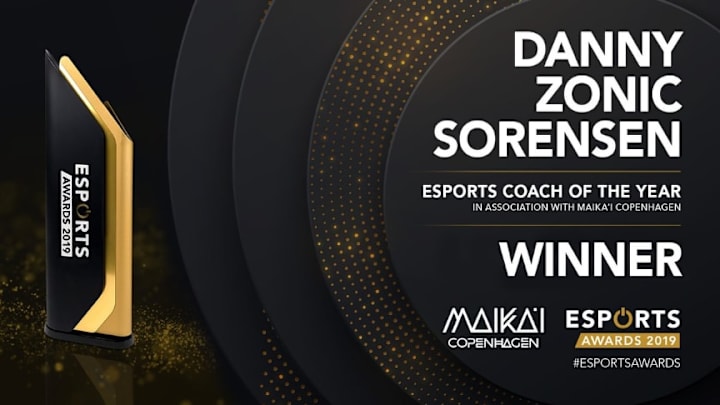 The Esports Awards took place last night in Arlington, Texas and many deserving folks in the industry took home prodigious awards for their achievements. While Counter-Strike: Global Offensive didn't win a category in itself, a few different members of the community took home a prize. That would include Danny "zonic" Sørensen who took home the award for "Esports Coach of the Year."
Runner ups were Kim "kkOma" Jeong-gyun for League of Legends and James Crowder for Call of Duty.
Zonic and Astralis had a storied 2019 campaign with another Major victory after a difficult ending to 2018. It seemed Astralis had peaked and were no longer the most dominate team in CS:GO, that was Team Liquid. But after the Major and a few more tournament wins, Astralis is now back on top.
Zonic has been an integral part of the Astralis organization, and after dozens of interviews with Astralis players, it's clear the team feels the same way about him.
Photo courtesy of Esports Awards