FIFA
5 Best FIFA 22 Team of the Group Stage Cards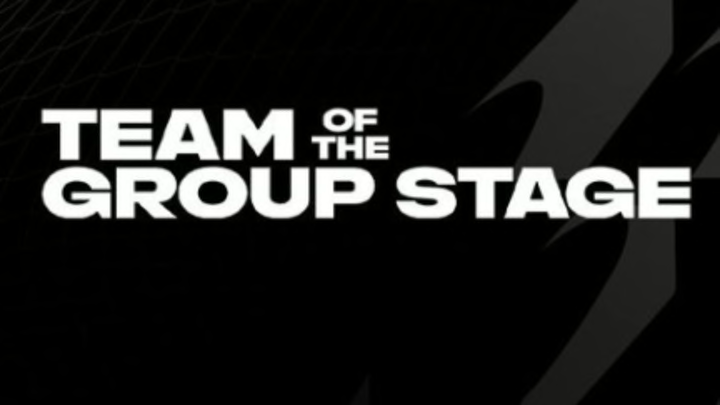 The best TOTGS items available in-game. / Photo courtesy of EA SPORTS
The FIFA 22 Team of the Group Stage dropped some insane players to fit into your Ultimate Team. No matter your need, the odds are that TOTGS had a card that would be an upgrade to your starting 11, or at least fit in as an impact sub.
Here are our picks for the top five best FIFA 22 Team of the Group Stage cards.
5. Tiago Djaló (CB, Lille – 85 Rated)
Portugal U17 vs Germany U17, Algarve Cup U17 / Getty Images/GettyImages
Don't let his 85 rating fool you, Djaló is sneakily one of the best CBs available in the game right now. With links to Kimpembe and Marquinhos, having Djaló in your back line practically guarantees a clean sheet. 87 pace and 84 defending, with great dribbling and passing for a defender, there's no wonder Djaló is over 300,000 coins on the transfer market.
4. Federico Chiesa (RW, Piemonte Calcio – 87 Rated)
Federico Chiesa of Juventus Fc. / Marco Canoniero/GettyImages
Chiesa's gold card was a great choice for opening teams at the beginning of FIFA 22. Now, he has an outstanding special card for his performances in the Group Stage. 94 pace with 87 shooting and 92 dribbling makes him good enough for the Striker spot, as a CAM, or just along the wing. There are plenty of players to get him on chemistry, including Dybala, Barella and Tonali. If he had a five-star ranking in weak foot or skills, he would probably rank higher.
3. Robert Lewandowski (ST, Bayern Munich – 93 Rated)
Borussia Dortmund v FC Bayern München - Bundesliga / Joosep Martinson/GettyImages
Lewandowski has by far some of the best shooting stats on a striker this year. His TOTGS item gives him a much-needed boost in pace and dribbling, but for those who aren't too worried about using skill moves to score, then the Bayern number nine is the perfect striker to get you goals in the weekend league. 97 finishing and 97 positioning, as well as 95 reactions, are key stats that mean putting Lewandowski in front on the net is like putting a bull in front of the color red.
2. Cristiano Ronaldo (ST, Manchester United – 92 Rated)
Manchester United v Crystal Palace - Premier League / Robbie Jay Barratt - AMA/GettyImages
CR7 is surprisingly not featured in many meta teams this year in FUT, despite his great shooting and pace stats. Some players have argued it's because of his dribbling stats being a bit heavy, however, his TOTGS item fixes that. Placing an engine on his new special item will boost his balance and pace up, making him the top-level striker that he's meant to be.
1. Vinicius Jr. (LW, Real Madrid – 86 Rated)
Elche CF v Real Madrid CF - La Liga Santander / Aitor Alcalde Colomer/GettyImages
There couldn't be another number one choice for best TOTGS item. Vinicius Jr. is one of the most popular cards in the game, and his TOTGS card adds a plus one to his second in-form card. A pace of 99 before any chemistry style is untouchable in the game so far, and his shooting is continuously increasing with every special card he earns. Ninety-four dribbling and 99 agility as well means that using his five-star skills will be easy. With over 10 million games played across all his cards in FUT according to FUTBIN, there's no doubt that Vini is the best and most overpowered card in Team of the Group Stage.
These cards all leave packs on Friday, Dec. 10, so try to pack them while you can!