All Characters in Omega Strikers Listed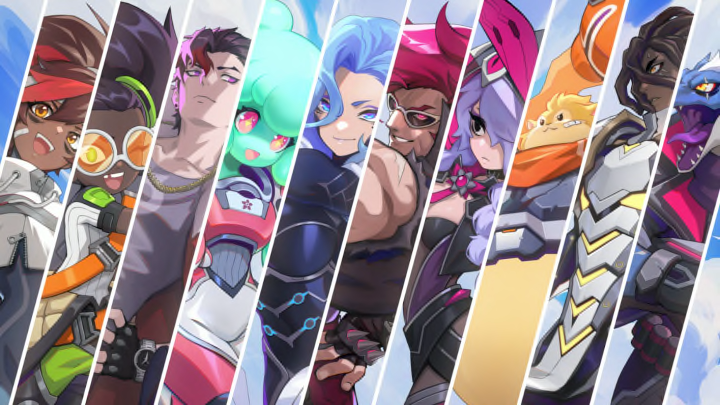 Photo Courtesy of Odyssey Interactive Inc / Photo Courtesy of Odyssey Interactive Inc
Odyssey Interactive network has put together a fantastic lineup of characters in their latest game, Omega Strikers.
Omega Strikers is a fully cross-platform game from PC to mobile, allowing gamers to compete with their friends in many different environments. The game involves different strategies and is fast-paced, with gamers battling in a 3-vs-3 knockout mode.
Omega Strikers has no pay-to-win content in their game. Everything is free-to-play and the more you play, the more you will unlock. There are more than a few characters to choose to play as in-game.
All Characters in Omega Strikers Listed
Ten characters are listed on the Odyssey Interactive website as available Strikers to play as in-game.
Juliette
Juno
Dubu
Kai
X
Atlas
Luna
Era
Drek'ar
Estelle
Omega Strikers is fully available to play right now on Steam and on your mobile device.
Omega Strikers characters each have different abilities and looks for players to choose from. Each character has their own primary, secondary and special ability giving players a unique role during battles in the arena.
Some characters' abilities lend them to be more of a forward due to their attacking abilities while others are meant to be used more in a defensive or goaltending role. A big part of Omega Strikers is using the right character in the right position.
This is a really cool mix of a game like League of Legends with a game like Rocket League. The strategy and playing ability of these characters with their weapons paired with the soccer aspect of the game like Rocket League makes for a fun mix to play.
If you are not sure about downloading Omega Strikers just yet, check out all the different streamers playing the game on Twitch to see if you like it. This is sure to be a fun game on either PC or mobile device.