Pokémon
All Pokemon That Can Evolve by Trading in Pokemon GO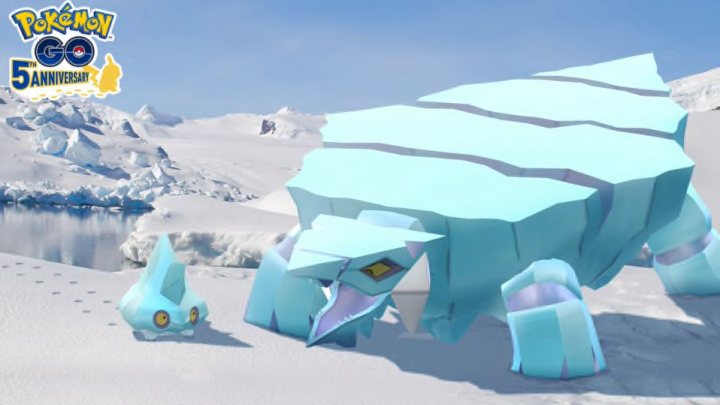 We've put together a guide into all the Pokemon that can evolve by trading in Pokemon GO. / Photo courtesy of Niantic Labs
We've put together a guide into all the Pokemon that can evolve by trading in Pokemon GO.
Trade-based evolutions have existed in Pokemon GO since launch in 2016—but trainers wouldn't necessarily know that if they had been playing that long. While this method has been included in the franchise since Generation I, trading was not introduced into Pokemon GO until two years after its publication in 2018.
Trainers would eventually be able to use trading to evolve certain species of Pokemon in Pokemon GO following the feature's implementation in 2020. However, this method had a twist.
All Pokemon That Can Evolve by Trading
There are 10 species that can evolve using trading in Pokemon GO. These are:
Kadabra (Alakazam)

Machoke (Machamp)

Graveler (Golem)

Haunter (Gengar)

Boldore (Gigalith)

Gurrdurr (Conkeldurr)

Karrablast (Escavalier)

Shelmet (Accelgor)

Phantump (Trevenant)

Pumpkaboo (Gourgeist)
It should be noted that trading in Pokemon GO is purely optional. As trading didn't exist in the first iteration of the game that was published at launch, trainers had to use candies, instead. Today, Niantic has kept the candy option while also adjusting the species mentioned above to be more in-line with their main series evolution methods.
Additionally, trading is free—minus the Stardust cost.
If trainers don't want to trade their Pokemon or don't have the Stardust to train with their friends, they can simply use the candy amount listed on the "Evolve" button. These amounts range from 100 to 200 candies.
For example, the Pokemon that require 100 candies are:
Kadabra
Machoke
Graveler
Haunter
Meanwhile, these Pokemon require 200 candies:
Boldore
Gurrdurr
Karrablast
Shelmet
Phantump
Pumpkaboo
More information about evolving other types of Pokemon can be found in our Pokemon Evolution Guide.