Apex Legends Content Creator Reveals Mad Maggie Heirloom Concept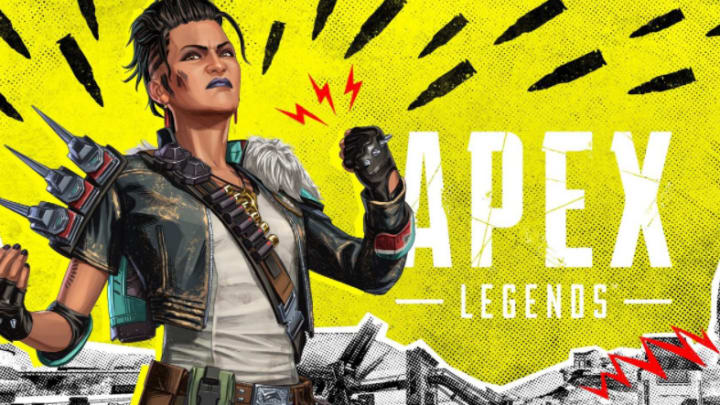 One Apex Legends content creator has revealed their take on an heirloom item for the latest Legend, Mad Maggie. / Photo courtesy of Respawn Entertainment
One Apex Legends content creator has revealed their take on an heirloom item for the latest Legend, Mad Maggie.
YouTube Apex Legends content creator, bobz, uploaded a new video on Sunday, April 17, explaining a concept they had for Mad Maggie's heirloom weapon. While this isn't an uncommon practice for Apex fans, bobz' idea has gained some traction due to its ties to the lore — among other things, of course.
It looks like Respawn Entertainment won't be able to accuse fans of never giving them a hand design-wise after this.
Mad Maggie Heirloom Concept Uses Fuse's Old Arm
This concept gives Mad Maggie one of the handiest heirloom weapons in the game: Fuse's old arm!
For those unaware, Mad Maggie and Fuse have a bit of a complicated relationship in the lore. As explored in "Good as Gold," the two get into a conflict where, toward the end the story, Fuse gets his arm blown off. As he picks himself up, Mad Maggie goes to reach for his severed arm, lying a few feet away. Fuse ends up telling her that she can keep the arm, calling it a "lost cause."
So, who better to wield the arm than Mad Maggie, herself? After all, it's essentially hers now — or, at least, that's what bobz argues.
Bobz goes on to explain that this could be one of the most — if not the most — comedic heirlooms on the market. Mad Maggie could go around the map, smacking people and making fun gestures with the inspect feature all with Fuse's missing arm. Just think of all the interactions this heirloom could inspire with Fuse, himself!
We'll see if Respawn takes them up on their concept.