Apex Legends
Apex Legends Devs to Make Storm Point Changes in Next Update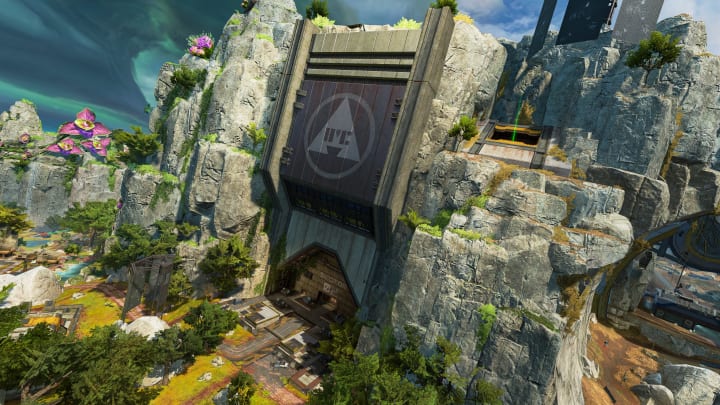 Image courtesy of Respawn Entertainment
Apex Legends developers are working to make some big changes to the game's latest map - Storm Point.
With the launch of Season 11: Emergence, players saw the addition of a huge new map, called Storm Point. The map, which takes place on atropical island, brought a whole host of feature, POIs, and wildlife to the game. While Storm Point has been mostly well-received by fans, the map hasn't been without its issues.
Players have so far cited that encounters towards the end of matches become a bit unbalanced. Many fans have pointed out that endgame circles have become a bit of an issue, while also mentioning various bugs and glitches which hae impacted the experience.
Thankfully, though, it seems Respawn are eager to improve the map. On Nov. 9, Principal Level Designer Rodney Reece took to Twitter to ask Apex fans for evidence of anything that seems off about the new map. "For tomorrow: I'll be focused on fixing bad circle-ending locations on Storm Point" he said in the post.

"Please send locations, ideally with videos or screenshots and why. "
Reece followed up the post with another the next day, saying that the feedback had been noted.
"Thanks to everyone who sent bugs and circle feedback on Storm Point. You made a difference. Lots of bugs smashed and lots of circle clean-up will be in the map soon."
He followed with: "There are also cover adjustments throughout the map. Things like rocks that are now larger to provide more cover, some areas (particularly around the edges of Barometer) have new cover, and more in general around chokes."
So, it looks like we'll be seeing some changes and improvements coming to Storm Point in one of the later updates. Fans likely won't have to wait too long for the changes, either, with Reece saying that Respawn plan to have these out "long before the season is over."
Apex Legends Season 11: Emergence will likely end early February 2022.