Apex Legends Legend Tier List: March 2022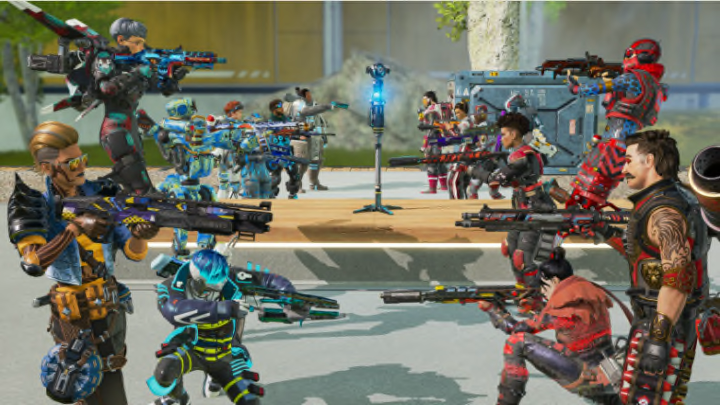 Here's a full list of our picks for the best, worst, and passable Legends currently available on the Apex Legends roster this month, March 2022. / Photo courtesy Respawn Entertainment
Here's a full list of our picks for the best, worst, and passable Legends currently available on the Apex Legends roster this month, March 2022.
Like any live service game, Apex Legends is constantly evolving with buffs, nerfs, shifts, and tweaks that affect each character's place in the game's meta. A single patch can be the difference between an S-Tier carry and a C-Tier failure.
Here's what you need to know heading into March 2022.
Apex Legends Legend Tier List: March 2022
S-Tier
Wraith
Pathfinder
Horizon
Bangalore
Ready to dominate your next match? S-tier legends are all about raining the pain on your opponents. Wraith, Pathfinder, and Horizon have been consistent residents in this regard—especially with Pathfinder's latest batch of exploits on the rise.
A-Tier
Lifeline
Gibraltar
Mirage
Valkyrie
Seer
A-tier heroes may be a bit harder to make shine but still have their place in the game's meta. Some of these may be situational picks, like Seer to track down elusive opponents or Lifeline for a bit of extra support. Regardless of choice, however, there's a good chance your teammates won't raise any eyebrows with one of these legends in the composition.
B-Tier
Loba
Octane
Wattson
Caustic
Crypto
Ash
Mad Maggie
Revenant
Mad Maggie marks a drastic change in implementation methods for the Respawn team. It's not uncommon for players to find a legend over-powered and play them until they're inevitably nerfed—like Seer, for example. Maggie's place in the B-Tier breaks with that tradition. Or, perhaps, players simply haven't mastered her kit yet.
Players seem curious about Crypto following the reworks to his drone with the recent Defiance patch, as well, resulting in an uptick in his playtime and recorded kills.
C-Tier
It's still a bit disheartening to see Bloodhound at the bottom of the pack after riding high only a year ago. Otherwise, the legends residing in the C-tier are predictable.