Apex Legends
Apex Legends Player Shows Genius Way to Get Kills With Newcastle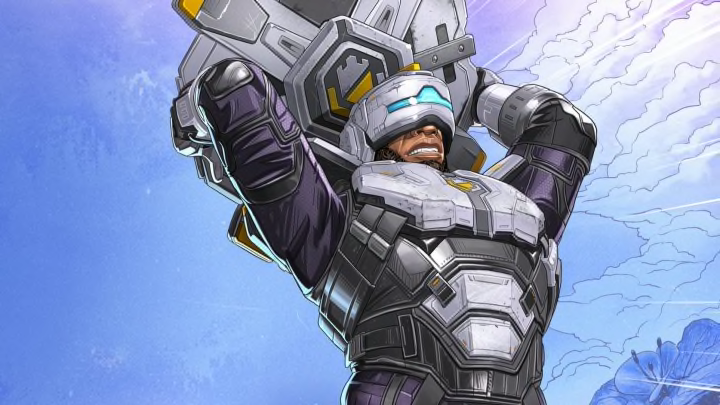 "The Hero of Harris Valley, Newcastle will need to shield his squadmates and his secrets to survive the Apex Games." / Image courtesy of Respawn Entertainment
A Reddit clip has been making its rounds on the internet showing a genius way to use Newcastle's ultimate ability to secure kills.
With over 20 different legends to choose from and a plethora of abilities to use, it is no wonder that some players have thought of incredible ways to secure kills in Apex Legends. One of the newest heroes added to the game was Newcastle in season 13 and while his character has always been about aiding his team through his shields and defensive play, one player on Reddit managed to show off an interesting offensive use of Newcastle's ultimate ability.
The clip, uploaded by Apex Legends YouTuber Bean Bag, shows Newcastle waiting patiently for the perfect moment to trap three enemies in a bathroom using his ultimate ability, Castle Wall. Using grenades to finish his enemies off was the icing on the cake as the YouTuber in question laughed throughout the fight.
This video is the perfect example of how using ingenuity while in a fight can net players big results if done right. For people who enjoyed seeing this strategy work with Newcastle, Bean Bag also managed to pull off the same setup with a different legend, Caustic.