Apex Legends
Apex Legends Storm Point Prowler Trick Makes Crypto a 'Pack Leader'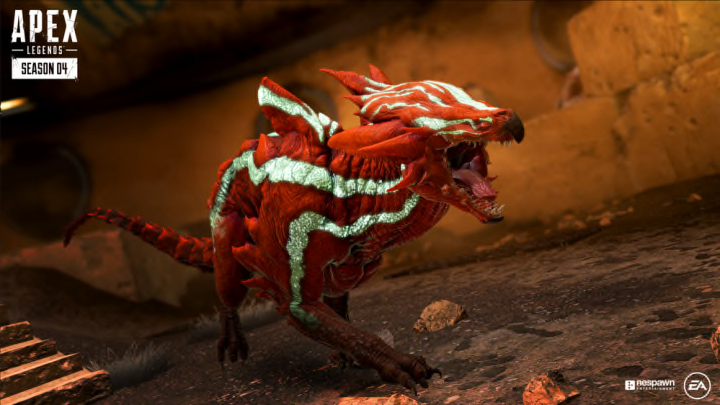 A new trick uncovered by one Apex Legends player has unlocked a new playstyle for Crypto on Season 11's Storm Point map. / Respawn Entertainment
A new trick uncovered by one Apex Legends player has unlocked a new playstyle for Crypto on Season 11's Storm Point map.
It looks like some of the wildlife introduced with Storm Point can be tamed, after all. In fact, if players are brave and clever enough, the creatures can even be used to one's own advantage during a match. Of course, there are a few stipulations—with the primary one being players appear to only be able to use this trick with specific legends. Those who pull it off, however, will have a small, growling army at their back.
Apex Legends Prowler Trick Makes Crypto a 'Pack Leader'
The trick was published on the official Crypto main subreddit board by user pagereader on Friday, Nov. 12. As they explain, this "new Crypto Prowler strategy" makes use of the legend's pilotable drone to direct a pack of Prowlers in Storm Point.
The process to perform it is pretty straightforward. Players who chose Crypto simply need to locate a den of Prowlers and send their Drone out to pester them. Since the Drone is directly tied to Crypto, it will draw aggro from the Prowlers, causing them to chase it. This is where the trick comes in—as players can use the Drone to direct the pack wherever they need to on the map.
Those who go about this should be advised that the Drone is not an invulnerable object. The Prowlers will destroy it if given the opportunity, so players should only get as close to the pack as is absolutely necessary.
There doesn't appear to be a limit on how many Prowlers can be drawn to the Drone at one time and it is unclear if other wildlife will also fall prey to the same tactic—though, we couldn't imagine why they wouldn't.
Other players have reported that this works using Mirage's clones, as well, but the Drone strategy is "easier."
It looks like Bloodhound isn't the only beastmaster of Apex Legends, after all.