Apex Legends to Get Call of Duty Style LTM, According to Leaks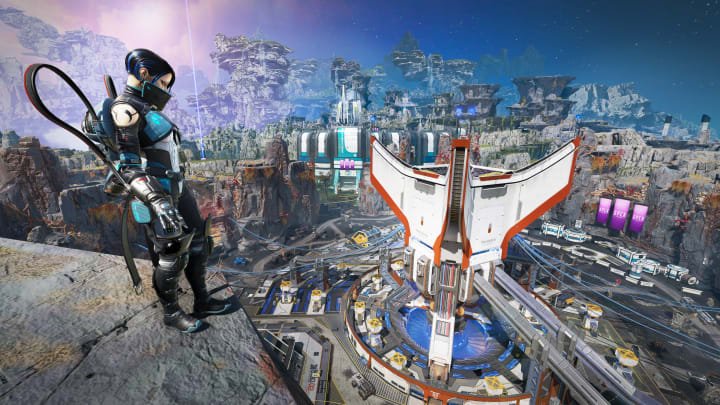 Respawn Entertainment
More details have surfaced of an upcoming Call of Duty-style "hardcore" mode coming to Apex Legends.
LTMs are usually an exciting addition to Apex Legends, giving players new ways to shake things up in the battle royale. Leakers claim to have found evidence that a new one is on the way, with a "hardcore" style akin to that of Call of Duty.
According to data miner ThordanSmash, this upcoming LTM will be a lot tougher than previous modes. It will feature fewer ammo drops and health items, no HUD and "White Shield only."
Additionally, there will be no Gold items to grab but there will be Hop-Ups. Bullets will also deal slightly more damage than normal, too. According to the data miner, the mode will take inspiration from Call of Duty's Hardcore mode.
New Details Emerge of "Hardcore" Apex Legends LTM
On Jan. 10, new details were given on the rumored LTM, thanks to leaker iLootGames. In a Twitter post, the leaker gave a glimpse at some of the images for the new mode, which will reportedly launch on Jan. 24.
According to the images, the mode will be called "Hardcore Royale." In it, players team up in Trios with "higher stakes and harsher punishments." All Legends will start with have Level 1 armor, no helmets, and Armor Swapping is disabled.
The Ring also does maximum damage from the start of the game, so players will need to stay well away from it at all times.
iLootGames also showed images of a "Tips" screen, where players are encouraged to inspect their weapons to view the weapon HUD, which will show ammo and attachments on the go. Players will also need to scan Survey Beacons if they want to check how many squads are remaining, as well as the location of the next Ring.
This new mode has yet to be confirmed by Respawn, so its unclear if the LTM will launch on the date the leaker claims. Details and mechanics are also subject to change ahead of its release.