Top Games
Avatar: Frontiers of Pandora Release Delayed Past 2022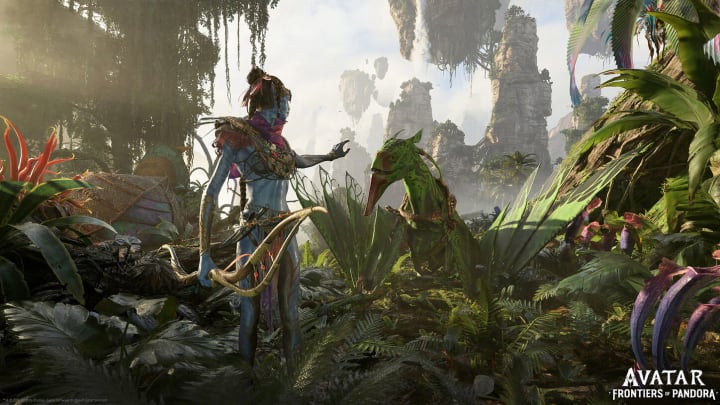 Avatar: Frontiers of Pandora will no longer be releasing in 2022. / Image courtesy of Ubisoft
The launch of Avatar: Frontiers of Pandora has been delayed to sometime between April 2023 and March 2024, Ubisoft announced Thursday.
As revealed in Ubisoft's quarterly sales report, the company shared that although the delay " is a reflection of the current ongoing constraints on productions across the industry," it remains "hard at work to design the most efficient working conditions to ensure both flexibility for our teams as well as strong productivity while delivering the best experiences to players."
In addition to Avatar: Frontiers of Pandora, the report mentions that a smaller, unannounced premium game originally slated for 2022-23 was also delayed.
"We are committed to delivering a cutting-edge immersive experience that takes full advantage of next-gen technology," Ubisoft's report reads, "as this amazing global entertainment brand represents a major multi-year opportunity for Ubisoft."
Per IGN, Ubisoft CEO Yves Guillemot said in an earnings Q&A that Avatar: Frontiers of Pandora had been delayed "due to the fact that working conditions are more difficult in the industry at the moment, where people can't come to the office as often. That's had an impact, and it was the biggest impact."
According to The Verge, Guillemot also added, "We want to make [Avatar] a video game industry brand. It is important for us that we come with something that is perfect."
Avatar: Frontiers of Pandora, a standalone, first-person action-adventure game developed primarily by Massive Entertainment, was originally set to release exclusively for PlayStation 5, Xbox Series X|S, PC, Google Stadia and Amazon Luna in 2022.
Shown off during the closing moments of the E3 2021 Ubisoft Forward show, Avatar: Frontiers of Pandora looks to invite players to travel and explore the world of Pandora first popularized in the franchise's 2009 film directed by James Cameron.
Avatar: Reckoning, an upcoming free-to-play, open-world RPG shooter also based on the film from developer Archosaur Games and publisher Tencent Games, is said to be targeted for a 2023 release.
---
UPDATE 7/22/22, 2:31 p.m. ET: Per Bloomberg, the "smaller, unannounced premium game" that was also delayed by Ubisoft is Assassin's Creed Rift.