Best Automaton Weapon Loadout Warzone Pacific Season 3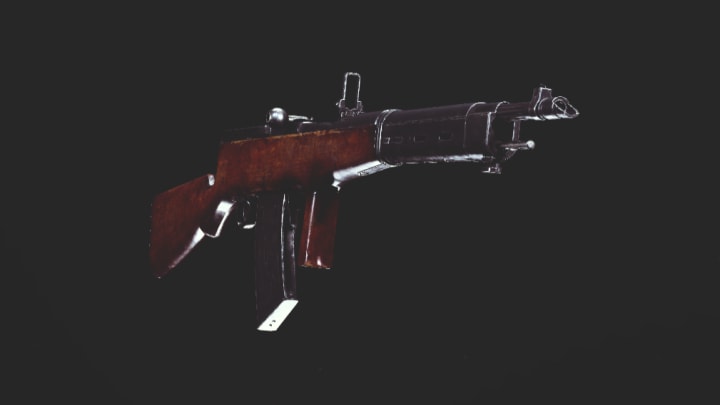 Here are the best attachments to use on the Automaton in Call of Duty: Warzone Pacific Season 3. / Image courtesy of Ralston Dacanay, Activision
This best Automaton weapon loadout guide for Warzone Pacific Season 3 is here for those who want to make sure they're using the fully optimized version of one of the best weapons in the game.
Especially after receiving a handful of buffs in Raven Software's latest weapon balancing patch, the Automaton appears primed to emerge even more as an exceptional long-range option. Here are the attachments to use for the best Automaton loadout in Call of Duty: Warzone Pacific Season 3.
Best Automaton Class Setup in Warzone
Muzzle: MX Silencer
Barrel: ZAC 600mm BFA
Underbarrel: M1941 Hand Stop
Magazine: 6.5mm Sakura 75 Round Drums
Ammunition: Lengthened
Optic: M38/Slate 2.5x Custom
Rear Grip: Polymer Grip
Stock: Anastasia Padded
Perk 1: Tight Grip
Perk 2: Fully Loaded
Starting off the build, the MX Silencer is a great muzzle to use here as it improves the Automaton's horizontal bounce the most.
Next, we'd go with the ZAC 600mm BFA barrel as it further helps out with its recoil.
With the underbarrel, we recommend the M1941 Hand Stop as it helps out with the gun's recoil control and ADS speed.
We'd also go with the Lengthened ammo type as it adds some extra bullet velocity for free.
While the optic ultimately comes down to personal preference, the M38/Slate 2.5x Custom is a great sight for this medium-to-long-range build as it also benefits its recoil control.
Add on the Polymer Grip as well, improving the Automaton's recoil control once again.
We also recommend choosing the Anastasia Padded stock for the improved accuracy and recoil during sustained fire and flinch resistance bonuses it gives.
Lastly, for the Automaton's two weapon perks, we'd opt for Tight Grip and Fully Loaded to allow you to run around Caldera mowing down enemies as easily as possible.
For more on Call of Duty, be sure to check out our top five lists:
Additionally, feel free to check out our timeline on the history of the Call of Duty franchise!