Top 5 Warzone Moments of All Time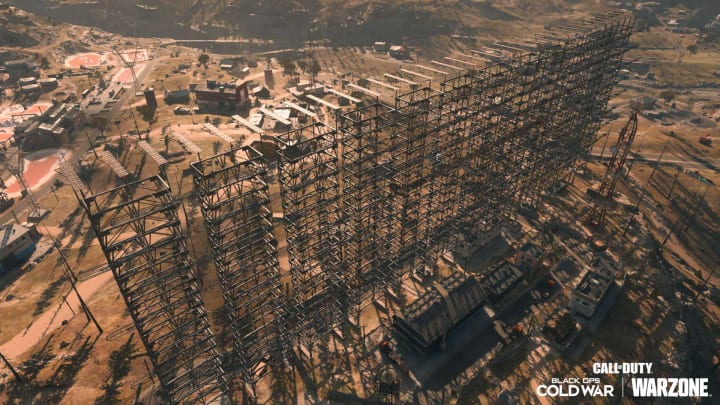 DBLTAP's all-time list of the top five moments in the history of Call of Duty: Warzone. / Image courtesy of Activision
The Call of Duty universe has had a pretty insane stretch of news related to it less than three months into 2022.
From Microsoft striking a deal to acquire Activision Blizzard for $68.7 billion, to Dwayne "The Rock" Johnson reportedly being in talks to make a Call of Duty movie, a Modern Warfare 2 reboot and a Warzone sequel being confirmed, and the series planning to skip an annual release for the first time since 2004, there's simply been a nauseating amount of headlines to stomach for COD fans so far this year.
Additionally, Activision just announced yesterday that they're making a version of Call of Duty: Warzone for mobile. As such, now would probably be as great of a time as ever to break down, reflect and chronicle some of the all-time best moments that transpired within the iconic first-person shooter series.
The Five All-Time Best Moments in Warzone History
5.

FormaL Snipes a Helicopter, Unintentionally Sabotages NICKMERCS in TeeP's Trials
In the star-studded semifinals of TeeP's Warzone event on May 28, 2020, esports legend FormaL unintentionally secured him and Scump's Grand Final spot in unreal fashion — sniping a pilot out of a chopper that ended up ending NICKMERCS' and FaZe Swagg's run all at once.
4.

The Battle of Verdansk Event
In late August 2021, The Battle of Verdansk Season 5 event featured up to 32 players per match in a highly coordinated objective-driven experience complete with the reveal trailer for Call of Duty: Vanguard. Every player who participated in the event the first time was rewarded with an Epic "Clashing Sides" Emblem and a Legendary "Dark Forest" RPD Blueprint. When a player signaled their exfil at the end of the event, they were rewarded with an Epic "Little Shark" Charm.
3.

The Destruction of Verdansk Event
As the culmination of the zombie situation in Warzone, The Destruction of Verdansk served as the transition between the modern-day version of the city and its 1984 revamp. The event took place in two story-driven playlists, with the first inviting players to see Verdansk being nuked, and the second taking place at Rebirth Island at night pitting squads against each other to hold on to a device that would eventually lead to the arming of the nuclear missile that blew up the OG map.
2.

Scump Wins $100,000 World Series of Warzone Solo Yolo Game
One of the all-time competitive Call of Duty greats Scump added a battle royale title to his name, winning the $100,000 Solo Yolo World Series of Warzone on Nov. 17, 2021. Scump outlasted 149 other players in a lobby that included players such as HusKerrs and MuTex, and secured a game-high 11 kills, ultimately with a final kill against popular streamer Aydan.
1.

Aydan, ScummN, Newbz and Almond Set Verdansk Quads Kill Record at 162
On March 4, 2021, Warzone pros Aydan, ScummN, Newbz and Almond set the all-time highest Quads kill record on Verdansk with 162 kills. Aydan had already held the world record for Solos vs. Quads, Trios vs. Quads and Trios vs. Quads, but also added this ridiculous feat to his name.
For more on Call of Duty, be sure to check out our other top five lists:
---
Make sure to check out our history of the Call of Duty franchise!