Best Great League Team in Pokemon GO: Top Picks for Victory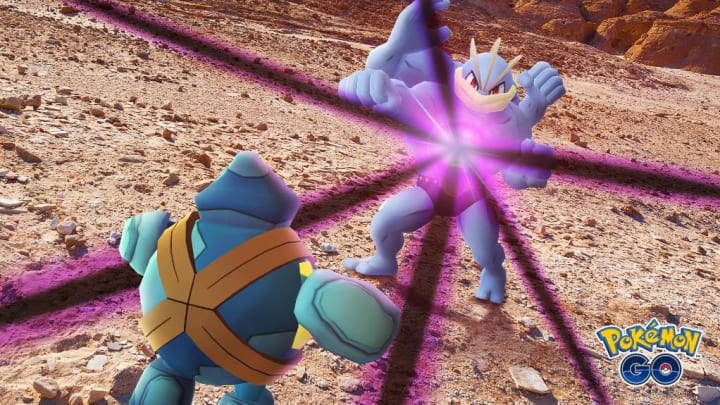 The best Great League team picks in Pokemon GO may come as a surprise to some trainers. / Niantic Labs
The best Great League team picks in Pokemon GO may come as a surprise to some trainers.
The GO Battle League is made up of several different divisions, each with their own CP cap and specific entry rules. The Great League only allows entrants who are still under 1500 CP. Trainers can compete in sets of five matches with the cap being 30 in total. Below, we've outlined the best choices for victory.
Best Great League Team in Pokemon GO
So far, the best teams seem to have one specific Pokemon among them: water and fairy-type Azumarill. With a CP ceiling of 1795, attack stat of 112, defense of 152, and stamina of 225, Azumarill makes a fearsome Great League choice. Its best moveset is Bubble paired with Play Rough.
This Pokemon has the best success when commonly paired with:
Tropius (2194, Razor Leaf + Leaf Blade)
Froslass (2306, Hex + Shadow Ball)
Skarmory (2383, Steel Wing + Sky Attack)
Swampert (3362, Water Gun + Hydro Cannon)
Bastiodon (1741, Iron Tail + Stone Edge)
Abomasnow (2670, Razor Leaf + Weather Ball)
Alolan Marowak (2075, Fire Spin + Shadow Ball)
Sceptile (3117, Fury Cutter + Frenzy Plant)
Azumarill has the best success with Tropius, Skarmory, and Bastiodon.
Tropius is a single-form grass and flying-type from the Hoenn region. It has an attack stat of 136, defense of 163, and stamina of 223. In battle, its weaknesses are fire, flying, poison, rock, and sharply to ice while it has resistances to fighting, water, twice against grass and even more against ground-types.
Skarmory is a flying and steel-type from the Johto region. It has an attack stat of 148, defense of 226, and stamina of 163. In combat, it is strong against bug, grass, poison, dragon, fairy, flying, ground, normal, psychic, and other steel-types while being weak against electric and fire-types. Clearly, its long list of resistances has made it quite popular.
Bastiodon is a pre-historic steel and rock-type from the Sinnoh region. It has an attack stat of 94, defense of 286, and stamina of 155. It is the most vulnerable against fighting and ground-types, as well as water-types. However, it can take quite a hit from poison-types, followed by flying and normal. Other resistances include bug, dragon, fairy, ice, psychic, and rock-types.