Best Moveset for Torterra in Pokemon GO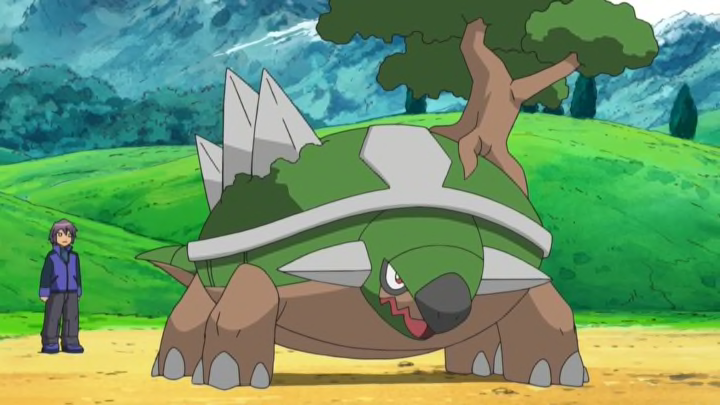 With Turtwig's Spotlight Hour on the horizon, some trainers are preparing to add Torterra to their teams. / The Pokemon Company
With Turtwig's Spotlight Hour on the horizon, some trainers are preparing to add Torterra to their teams.
Torterra is the final evolution of Turtwig. Also known as the "Continent" Pokemon, it is often treated as its own moving eco-system. Smaller creatures, usually birds, make their nests in the tree that sprouts from its back. Its PokeDex number is #389.
In Pokemon GO, since Turtwig can be shiny, both Torterra and their middle-evolution, Grotle, can be, as well.
Best Moveset for Torterra in Pokemon GO
Torterra is a grass and ground-type hailing from the Sinnoh region. It is strong against rock and ground-types with a near-triple resistance to electric-types. It's particularly weak against ice-types, but also has vulnerabilities to flying, bug, and fire-types.
This Pokemon has the following stats:
Maximum CP: 3318
Maximum HP: 194
Attack: 202
Defense: 188
Stamina: 216
The best moveset for Torterra includes the quick move Razor Leaf paired with charged moves Frenzy Plant—which is only available via Elite TMs—or Solar Beam.
Out of the two quick moves Torterra has in its move pool, Razor Leaf and Bite, Razor Leaf is the far superior option. Not only does it benefit from the Same-Type Attack Bonus (STAB) buff, it also has the better energy generation and damage per second (DPS) output.
Typically, when a Pokemon has an Elite TM-charged move, it's a safe bet that this is their best option. Frenzy Plant only costs 19 energy per cast in exchange for 46 DPS. For those trainers they may not have had the opportunity to get an Elite TM, however, we've got you covered. Solar Beam is a fine substitution with 20 energy to cast and a DPS rate of 44.
Those who participate in the Turtwig Spotlight Hour feature today from 6 p.m. to 7 p.m. will benefit from double the catch stardust. Turtwig can be evolved into Grotle and then Torterra using 25 and 100 candies, respectively.