Best Teams to Rebuild in Madden NFL 22 Franchise Mode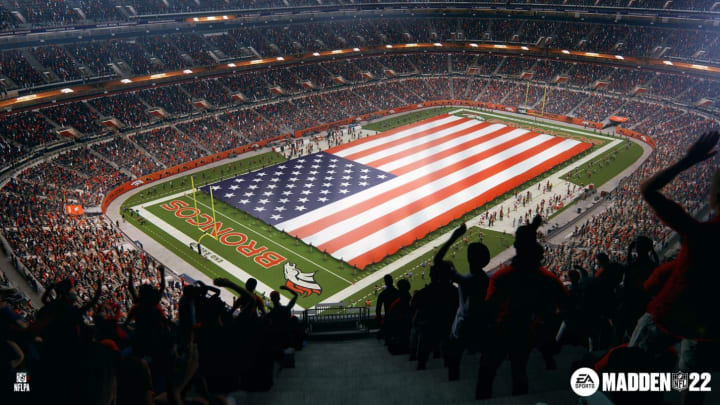 Here are the best teams to rebuild in Madden NFL 22's Franchise Mode. / Photo courtesy of EA Sports
This best teams to rebuild in Madden NFL 22 guide is here for those looking to throw on their superhero cape and turn dreams into reality for some of the most underperforming franchises in professional football.
Sure, you could choose the Kansas City Chiefs or the Tampa Bay Buccaneers and wreak havoc on the league for years to come. However, it's simply more entertaining to build up a terrible team and lead them into relevancy in a city whose expectations had long been lost. With your football acumen at the helm of the front office, here are the best teams to rebuild in Madden NFL 22.
Best Teams to Rebuild in Madden NFL 22 Franchise Mode
5.

Carolina Panthers
Carolina Panthers / Photo courtesy of EA Sports
Kicking off the list is the Carolina Panthers, who are an exciting position as they have some great players and will be in the quarterback market once again, despite picking up Sam Darnold's fifth-year option. It's time to pair superstar running back Christian McCaffrey with some real talent.
4.

Jacksonville Jaguars
Jacksonville Jaguars / Photo courtesy of EA Sports
Next up are the Jacksonville Jaguars, who just successfully got their guy Trevor Lawrence after a season dedicated to the tank. However, the Jaguars remain with a ton of needs to address, from both their O-Line and D-Line to their entire secondary. The pathway to taking their young talent to the next level is there, but its up to you get the pieces around them to lead them there.
3.

New York Jets
New York Jets / Photo courtesy of EA Sports
From here on out, players will need to get really creative and patient to bring these teams back from mediocrity. As the team with the lowest cumulative overall in Madden 22, the New York Jets need a complete overhaul of those wearing their gear on the field, from players to the coaching staff.
2.

Detroit Lions
Detroit Lions / Photo courtesy of EA Sports
Ever since Megatron left, the Detroit Lions have been perpetually stuck in a rebuild. However, after saying goodbye to the likes of Matt Stafford, Kenny Golladay, Marvin Jones and Darius Slay, and netting multiple first-round picks in a trade for QB Jared Goff, the Lions have a blank canvas (and fantastic cap space) for you create your masterpiece.
1.

Houston Texans
Houston Texans / Photo courtesy of EA Sports
No. 1 on this list is the Houston Texans, provided that you play this out realistically and assume that Deshaun Watson simply will not be a part of the franchise's plans moving forward. After sending away DeAndre Hopkins and J.J. Watt, and with Watson and Laremy Tunsil likely on the way out as well, the only direction left to go is up.