Birger Verstraete FIFA 20: How to Complete the Bundesliga League Upgrade Player Milestone Objective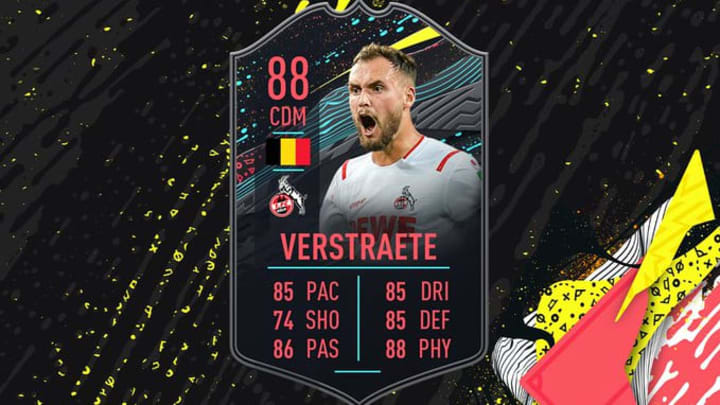 The upgraded Milestone Birger Verstraete was released Saturday during FIFA 20 Winter Refresh / Photo by EA Sports
Birger Verstraete FIFA 20 is the new upgraded Milestone league player released Saturday during Winter Refresh.
FIFA 20 Winter Refresh, one of the biggest content drops during a FIFA Ultimate Team cycle, kicked off Friday with upgraded Milestone player objectives. The first player to receive an upgrade objective set was Matteo Politano.
Birger Verstraete, the Bundesliga Milestone player, followed suit Saturday.
Birger Verstraete FIFA 20: How to Complete the Bundesliga League Upgrade Player Milestone Objective
Here are the objectives to earn the 88 upgraded Verstraete:
Bundesliga Anchor - Assist with 86 OVR Verstraete in six Rivals wins with 11 Bundesliga Players in the starting team
Joint Attack - Score two goals with 86 OVR Verstraete in Rivals
Through the Eye of the Needle - Assist five goals with through balls using 86 OVR Verstraete in Rivals
The objective set does not appear unless you have completed Verstraete's 86 overall — a bit of an annoyance for those who are interested in completing the original Milestone player.
The upgraded Milestone path is available for the rest of FIFA 20. Expect more Milestone players to receive their upgrade paths throughout the course of Winter Refresh.