Call of Duty
Call of Duty: Vanguard Update Fixes FOV Sliders and Spawns
By Michael Grullon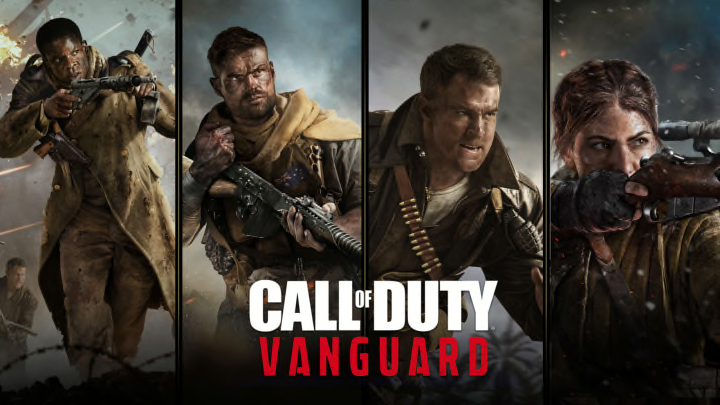 Call of Duty: Vanguard released an update on Nov. 11 to make adjustments to bugs found throughout the game's modes. Here's what has changed. / Photo Courtesy of Sledgehammer Games
Call of Duty: Vanguard released an update on Nov. 11 to make adjustments to bugs found throughout the game's modes. The game has been out for less than a week, however, players have been finding numerous issues and bugs in the game that hinder its performance.
The patch notes, delivered here by CharlieIntel, address issues in Zombies, Multiplayer, and the Campaign. Sledgehammer is working fast to make changes to the game to better the experience for the millions of players already online. Here are some of the changes in the latest patch.
Multiplayer:
Fixed a spawn trap in the cave on Numa Numa while playing Domination, Team Deathmatch, or Kill Confirmed
Increased the point-blank range for sniper challenges
Fixed spawning close to enemies on Desert Siege
Fixed players spawning into a buy round with fists and no secondary weapons
Fixed reticles challenges that were not tracking past the first challenge
Incendiary rounds no loner trigger a fire death or burn damage voiceover on corpses
Fixed the Secrets of the Pacific Get 3 wins challenge tracking losses as wins during FFA
Fixed a messaging error in Champion Hill about purchasing the BAR when the weapon was not purchased
Fixed the broken clan XP bar display after level 1
Fixed a rare bug that causes your FoV slider to lock
Fixed FFA losses recording as wins for operator challenges
Fixed a rare crash on the MVP voting screen
Combat Shield will now protect player's backs once stowed
Fixed Invisible player models in MVP voting and Play of the Game
Fixed a bug affecting Constanze's skin progression
Operator Challenges no longer appear to reset after completion 
Inaccurate unlock requirements for Weapon Challenges now display correctly
Zombies:
Addressed an issue that allowed players to get outside of the map
Addressed issues with players who died in a downed state not transitioning properly to Spectator mode 
Fixed a bug that gave players the default pistol when downed instead of a Pack-a-Punched version, if they own one
Camo Progression: All pistols challenges can now be properly completed
Exfil: The kill count to Exfil now correctly tracks zombies killed
Self-Revive: Addressed an issue where players wouldn't receive Legendary Covenants at the Alter
After-Action Report: Players are no longer returned to Lobby when attempting to view post-match unlocks
Field Upgrades: Addressed an issue where players who recovered from being downed were unable to use Field Upgrades in rare instances. 
Campaign:
Mid-level checkpoint save data has been invalidated for some
Note: Players have not lost all of their campaign progress. Save loads will deliver players to the beginning of the latest level rather than their last checkpoint. This isn't a common occurrence but was required for future patch processes. 
CoD Vanguard's Zombies mode has been ridiculed by fans so far since launch, so hopefully, the changes in the Nov. 11 update will see that turnaround. With the new Warzone mode coming to the game in a few weeks, Sledgehammer will want to make sure everything else in the game's other modes is in check in order to put full focus into the Battle Royale mode's launch.