Top Games
Can You Play Mario Party Superstars With a Pro Controller?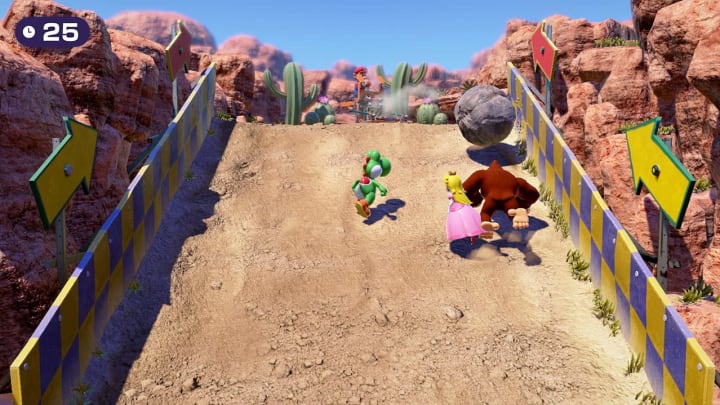 Photo courtesy of Nintendo
Nintendo fans rejoice, Mario Party Superstars is now out on Nintendo Switch! Players have already begun to challenge their friends on the board. With a plethora of fun to be had, Mario Party Superstars has already established itself as one of the most popular Nintendo games of the year.
Mario Party Superstars sees players select a famous character from the franchise before being dropped onto one of five classic gameboards from the Nintendo 64 versions of the Mario Party games. Players must race each other get the most stars while simultaneously trying to prevent their opponents from obtaining stars. By participating in a variety of minigames and a plethora of other fun content, players will seek to conquer their opponents and become champion of the board. Superstars also gives players the option to suspend a game and pick it back up at a later time.
Though, as players dive into the board and load into the all-important minigames one question sticks in the mind of many: can players use their Nintendo Switch Pro Controllers in said minigames?
Can You Play Mario Party Superstars With a Pro Controller?
Yes, players can play Mario Party Superstars with a Nintendo Switch Pro Controller. This was confirmed by Nintendo on the official Mario Party Superstars page: "All minigames are played with button controls, so you can stick to the Joy-Con™ controller or bust out the Nintendo Switch™ Pro Controller or a Nintendo Switch Lite system."
For many Switch players, the ability to use a Pro Controller will make minigames significantly easier to play rather than simply using a Joy Con controller. While the Pro Controller doesn't necessarily present an advantage, it provides a more comfortable feel for many and may leave those without one envious.
A preview of one of the 100 minigames where players will face off against one another / Photo courtesy of Nintendo
As players jump into the game, pro controller or not, they will have to figure out which character to play as. Be sure to check out if players can unlock new characters in Mario Party Superstars.