Content Crossovers and the Death of Movie Tie-In Games
By Aaron McIntire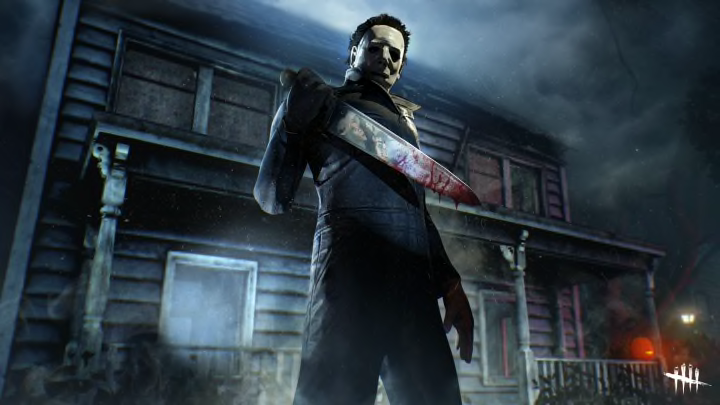 Behaviour Interactive
Video games and films have had a strange history. As far back as the arcade boom of the early 1980's there have been video game adaptations of popular films. It has been heavily documented how one anticipated movie game almost destroyed the video game industry — the E.T. the Extra-Terrestrial 1982 video game. Copies were found years later, buried in the deserts of New Mexico. Nintendo would later arrive to revive and stabilize the home console industry for decades to come. In the years after the E.T. failure, films both beloved and panned were still adapted into tie-in video games. In each console generation, one can find a few that were well-received and others that were notoriously bad. In truth, many of the games were simply mediocre, poorly developed games. 
The marketing practice of these games is one I grew indifferent to. The games missed their chance to win me over when I was young, and now I'm smart enough to know what I want. But I never really noticed that they even disappeared until recently. When Toy Story 4 came to theaters in 2019, it felt strange to learn that there was no video game made for it. Previous Toy Story films each had their own video game adaptations, and all three were viewed fondly.
Around this time, Fortnite was establishing itself as one of the world's gaming behemoths. What started off with a promotional Avenger Infinity War Limited Timed Mode featuring Thanos, Fornite became the modern home of the biggest pop-cultural crossovers. In the vast library of Fortnite skins, many were selected around the time their respective property was receiving a new film or TV show. Movie properties showing up as guest stars in video games is nothing new; Tony Hawk's Pro-Skater saw both Spider-Man and Darth Maul show up in the classic PlayStation titles. What makes Fortnite so successful is its flexibility. 
Looking at three films that came out this year, we can see this marketing approach handled in slightly different ways. Marvel's Doctor Strange in the Multiverse of Madness turned to its tried and true collaborator Epic Games, offering in-game Fortnite
skins of both Doctor Strange and Scarlet Witch. DC's Black Adam got its promotion through Warner Bros.' platform-fighter Multiversus by adding the titular character as a playable fighter, though received a Fortnite collaboration over a week after release. 
Paramount Pictures took a different approach for Top Gun: Maverick, partnering with Microsoft Game Studios for a free downloadable expansion in Microsoft Flight Simulator. The DLC saw recreations of training exercises and missions seen in both Top Gun movies, with players taking control of the F/A-18 Super Hornet in-game. The two properties made for a perfect match.
The question gamers will soon have to ask is whether this practice is a good or bad thing. Are we better off with the half-baked games made to tie into the films? Will more studios follow the trend and make their own live-service game akin to Multiversus? It's easy to look at companies such as Disney and Warner Bros' and see them chasing trends, such as the toys to life craze with games like Lego Dimensions or Disney Infinity. So can we expect movie characters new and old to be reduced to blatant advertisement?
Fortunately, there's reason to be optimistic. Looking beyond Fortnite, there are many developers who aim to make the most out of collaborative opportunities. Top Gun and Microsoft Flight Simulator being just one of many. One developer who has followed these practices even longer than Epic Games' Fortnite is Behaviour Interactive, the minds behind the successful and ongoing multiplayer game Dead by Daylight.
As a survival horror, asymmetric multiplayer game, Dead by Daylight gives one player the role of the killer and the other four players are left to survive. The game's themes and aesthetics have given Behaviour Interactive the space to continually partner with big-time horror franchises. Starting with their 2016 collaboration John Carpenter's Halloween, Behaviour Interactive has continued to support Dead by Daylight with a healthy balance of crossovers and original content. 
Speaking to Behaviour Interactive's Head of Partnerships Mathieu Côté, I wanted to get an idea of how long the entire process of these partnerships takes. With well-developed games often taking years to make, it seems logical for a movie studio to work their property into an existing project rather than build one from scratch. "It takes months, from ideation to release." Côté explained. "It starts quite small, with only a few people talking about what it could be and making sure it's a good fit for DbD. And in the end, when we're close to announcing it, the whole team is involved."
Often in Dead by Daylight collaborations there are new characters added for the survivors and the killer. There can also be a new map created based on a location in the partnered property. In their collaboration with Netflix's Stranger Things in September 2019, Behaviour Interactive created two new survivor characters, Steve Harrington and Nancy Wheeler, along with a new killer based on the Demogorgon. Some properties might spawn less content, such as the Evil Dead franchise, but sustainable content can be developed while a property is still relevant. With enough time and material, it can be considered a direct tie-in if both parties come together successfully.
 When asked who usually initiates the idea for a Dead by Daylight partnership, Côté stated, "It really depends. I would say that now it's really 50-50; wherein when we started 7 years ago we were the ones approaching potential partners. This tells you how far we've come!". Multiple successful partnerships no doubt made it easier for other parties to trust Behaviour Interactive with their properties. "For us, we are proud of all the collaborations that we've managed to secure over the years. From ideation to seeing actual franchised characters in the game – the whole process is something to be proud of. I especially appreciate how we've been able to do justice to these legends of horror. That being said, as a business there are also markers of success that have to be taken into account. Of course sales are one of them but above all the echoes from fans and the press is what fuels us to continue and want to push the boundaries even more,". 
The answers from Côté gave me the impression that everyone at Behaviour Interactive takes every partnership seriously, taking great pride when their creativity leads to happy fans and partners. Owners of the properties can also be restrictive with how their IPs are being represented which can sometimes stifle creativity. "Licensors are protective of their intellectual properties, as they should be. The contrary would be really surprising actually. We've been absolutely lucky to have worked with partners who've set the standard high and I can confidently say that we've risen to the challenge. Of course, our goal is to make both our partners and our fans happy. That's the ultimate end goal and truly why we get up every day to do this job." 
I had no doubts that there were some projects that went smoother than others but I wanted to ask Côté what the biggest challenges faced during the process were. It wasn't surprising to hear that it's typically outside forces that can impact development the most. "Any business negotiation can be challenging but this is something we welcome," Côté said. "Sometimes the longest part is just finding the right person to talk to. Very often, the part that feels the longest is when lawyers talk to each other and the rest of us wait until it's time to get started. But all of this is part of the process."
The COVID-19 pandemic caused disruptions across the board. Though the video game industry flourished in sales, the transition to remote working caused plenty of delays. The movie industry suffered the same fate. Top Gun: Maverick was filmed between the spring of 2018 and 2019, but didn't get its release until 2022. With such a long delay, I was curious if game developers had extra time to finish or even pitch partnership ideas. But Covid for Behavior Interactive didn't add any benefits in terms of extra development time, though certain aspects were both easier and harder. "Easier in that I think businesses had to become more flexible in all the ways, and that may include being open to business propositions that they maybe would have otherwise not been as opened to," Côté explained. "Harder in that we had never been more connected than during Covid and yet it was more difficult to reach the right person – everyone being so spread out." 
Fans have shared concerns that many games rely on big partnerships for additional content, with movie studios having pushed for game adaptations solely to promote their properties. On the subject of the death of the tie-in game and transition to tie-in content, Côté said "I think that any collaboration has to be mutually beneficial. The motivation behind why someone pursues a business relationship will of course vary. Some may want to put themselves back on the map, promote a product, etc. Everything is valid. As a company that did work for hire for the last 30 years, Behaviour is quite familiar with the idea of a tie-in. A movie comes out and they want to have a game that accompanies the release. It's a delicate thing to do without it feeling like a crass cash grab but it can be well done." 
The advantage that Behavior Interactive has is its awareness of what their fans expect and what they are willing to accept. Whether it's a tie-in game or new content added to live service, I wanted to make sure I got Côté's thoughts on the importance of the timing of these partnerships. I brought up the examples of The Avengers and Black Adam, how one has a larger window of relevancy, while Black Adam might have missed the mark with the timing of its content in both Fortnite and Multiversus. "Timing is extremely important, of course, and those types of crossovers are definitely time-sensitive especially when tied with a major release. For us, working with legends of horror and beyond, we have the extreme privilege of tackling classics who are just as relevant today as they were years ago. So while timing is important, for us, at present, we are less dictated by "set in stone" dates and more about things organically making sense for us and our partners,". 
Côté confirmed what many suspected: the time and effort to develop content for an already well-established video game is a lot easier than starting from scratch. But there are some franchises that have managed to strike a balance.
In the past few years, Spider-Man has made a huge comeback largely thanks to its MCU reboot and its success has been mirrored in games. Marvel's Spider-Man, developed by Insomniac Games, released in 2018 and was an instant hit, quickly becoming a PlayStation 4 staple. It capitalized on the IP's iterations, giving players access to costumes from the films despite being its own standalone piece of media. But the character also saw successful crossovers with Fortnite, seeing not just character skins but dedicated in-game items like the Spider-Man Web Shooters.
How developers handled Spider-Man is likely the best case example of how a franchise transitioned out-of-tie-in movie games into the modern practice of tie-in content. There's still ironic enjoyment to be had from mediocre movie games from years gone by. A quick YouTube search will pull up hours of compilations or some content creator riffing on such gameplay. And while not all movie games are bad, for every Activision Spider-Man game, there are ten Beenox The Amazing Spider-Man 2's. Personally, I'd much rather have Spider-Man snipe me across Fortnite island and proceed to hit the griddy then roll the dice on the latter.