Top Games
Dead by Daylight Leak Shows Possible New Killer, Survivor, and Perks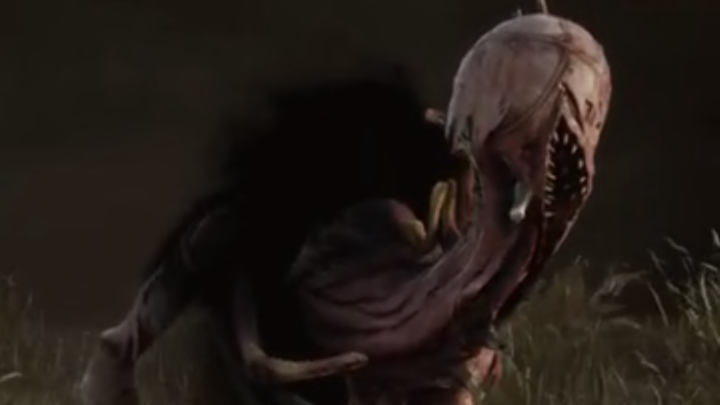 Photo courtesy of Behaviour Interactive
A recent Dead by Daylight leak has possibly revealed the next killer, survivor, and upcoming perks. As with any leak, none of the information has been confirmed by Behaviour Interactive, or any shared content could be subject to change. We don't know how long ago this information was taken from, Behaviour Interactive could have already started changing some things, but based on the leaker and the content leaked, it looks legitimate.
Players can possibly see the next killer as the Dredge, the survivor Haddie Kaur, and some different perks.
Dead by Daylight Leak The Dredge
The Dredge Abilities
The Dredge seems to have the ability to teleport to lockers around the map while leaving a Remnant. The Dredge can cancel the action and return the body at any moment. Once they leave the locker it seems the Remnant is destroyed. Survivors can place locks on lockers to slow the Remnant from escaping, The Dredge will break the lock by escaping it or performing a melee action against it. Each locker can only be locked once.
The Dredge's special ability is Nightfall. When their meter builds, Nightfall can be activated causing all survivors to work in darkness for 60 seconds. The Dredge can teleport faster and has no terror radius. Survivors can shorten the Darkness by destroying the Remnant.
Dead by Daylight Leak Perks
As the above tweet shows, one of the biggest controversial perks has to be Residual Manifest. After successfully blinding a killer, the killer is blinded for 30 seconds. Plus, the perk grants the ability to rummage through an opened chest once per Trial and find a basic flashlight. This one already has the killer mains in an uproar, and if this perk remains the same, players are not going to be happy.
The Dredge has some interesting perks. One causes survivors who try to heal within his terror radius to have blindness and exhaustion for six seconds. Another destroys a used pallet after injuring a survivor. The perk activates three seconds after injuring the survivor and lasts for 12 seconds. The vault has to happen within the terror radius.
On May 17, players can tune in and listen to the developers talk about a multitude of topics and celebrate the "biggest year yet." Most likely we'll get our first glimpse at this upcoming content.