Fortnite
Dragon Ball Fortnite Collab Could Include Beerus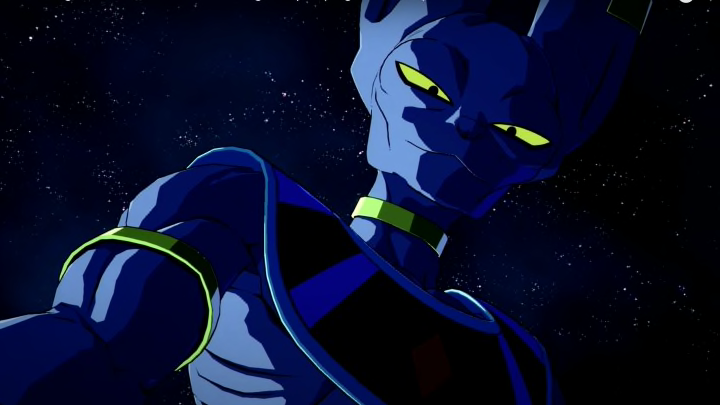 Beerus as seen in Dragon Ball FighterZ / Image courtesy of Bandai Namco
New leaks have suggested that Beerus could be added in the rumored Dragon Ball Fortnite crossover.
Previous leaks have claimed that Fortnite could be getting a Dragon Ball collaboration, possibly to tie-in to the release of the new movie, Dragon Ball Super: Super Hero. The leaks come via known Fortnite leaker HYPEX and content creator Creeper, who pointed out that the collab could be happening around mid-late August, given that the movie's release date is Aug. 19 in the US.
The leaks soon developed, saying that the crossover will have four different skins, though there were no specifics on what those skins would be. A Goku skin is the most obvious addition, followed by Vegeta. The upcoming movie is also focused on Piccolo and Gohan, making them potential candidates as well.
New leaks have now emerged, again via HYPEX aided by InTheShadeYT, that a purple skin codenamed "Cat" has been added for the collab.
Beerus to be Possible Skin in Dragon Ball Fortnite Crossover
Given that there are very few characters in the Dragon Ball universe that could relate to a purple cat, it's highly likely that this skin refers to Beerus.
Beerus made his appearance as the main antagonist of Dragon Ball Z: Battle of Gods, though later became a popular supporting character in following sagas. Given his presence in Dragon Ball Super, it's no surprise that the God of Destruction is a strong contender for a Fortnite skin.
Granted this means that previous speculation of the four skins being either Goku, Vegeta, Piccolo, or Gohan is likely incorrect with at least one of the four not making the cut.
Of course, until Epic Games offers confirmation of the crossover, we're left to wonder exactly what's to come.