EA App Released as Origin Replacement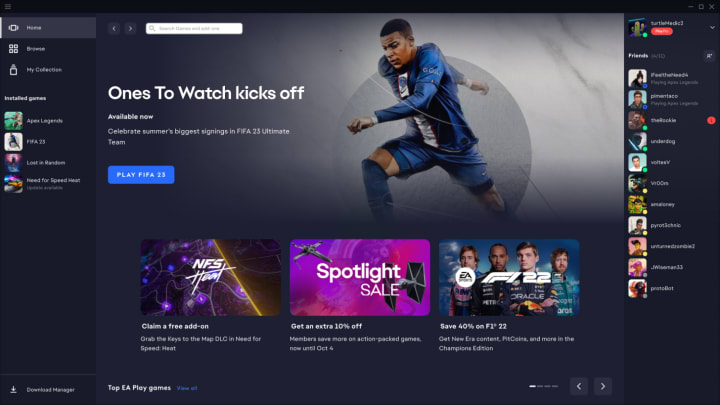 Electronic Arts
EA has announced that the replacement for their long-running Origin platform has left its open beta phase and is now available.
This new PC platform will be aptly titled the EA App and promises to provide consumers a more streamlined experience when accessing games. Users will be able to enjoy features such as automatic game downloads and background updates that will make it faster and easier for them to play their favorite games.
Electronic Arts
How do I Migrate My Origin Account to the EA App?
Users will be happy to hear that the EA App will allow for user profile integration between other platforms such as Steam, Xbox, and PlayStation. A custom ID will also be provided to make for easier recognition amongst friends and parties.
Electronic Arts
Originally debuted in June 2011, Origin has been EA's PC platform for quite some time and introduced various features that took games to the digital front which made accessing game catalogs efficient and easy. Despite its successes, EA has noted in its press release that the platform has reached certain limitations. These limitations are what prompted the introduction of the EA App.
How do I Access the EA App?
EA will be sending invitations for the new platform to existing Origin users soon and once users make the switch they will have their entire game library on the EA App. Friend lists as well as local and cloud saves will also transfer over to the EA app. The EA App is available for Windows PC, while Origin will continue to be the platform for MacOS users.