FIFA 23 Icons: List of Players Changing to FUT Heroes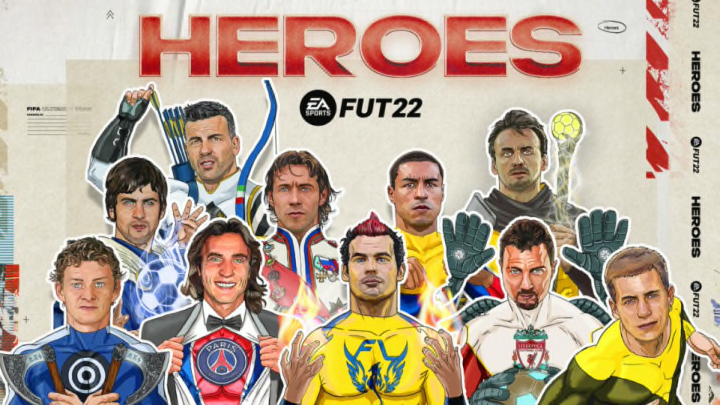 FUT Heroes in FIFA 22 / Photo Courtesy of EA Sports
It has been leaked that in FIFA 23, select Icons from FIFA 22 will actually be downgraded to FUT Heroes in FIFA 23. These players will still have special items, however, they will be tied to a specific league with their Heroes cards.
According to FutSheriff, the following football legends are going to be receiving FUT Heroes items in FIFA 23, and will no longer be Icon cards.
FIFA 23 Icons: List of Players Changing to FUT Heroes
Jay-Jay Okocha: Premier League FUT Hero
Hidetoshi Nakata
While Sheriff didn't leak the league that Nakata's FUT Hero item will be linked too, it's likely he will be a Serie A FUT Hero. Nakata spent much of his career playing for Serie A Clubs Perugia, Roma, Bologna, and Fiorentina. While he also played in the J-League and in England for Bolton Wanderers, FUT Heroes are usually league locked to the league that they played majority of their career in.
Okocha played in multiple leagues throughout his career in Europe. However, the leak from FutSheriff includes a Premier League badge in Okocha's card, meaning his card likely celebrates his time playing for Bolton.
As more cards are leaked to be downgraded to FUT Heroes, we will update you here. To check out the full list of FUT Heroes in FIFA 23, check out that list here. To see the full list of over 100 confirmed Icons in FIFA 23, check it out here.