FIFA 23 Ultimate Team Chemistry Explained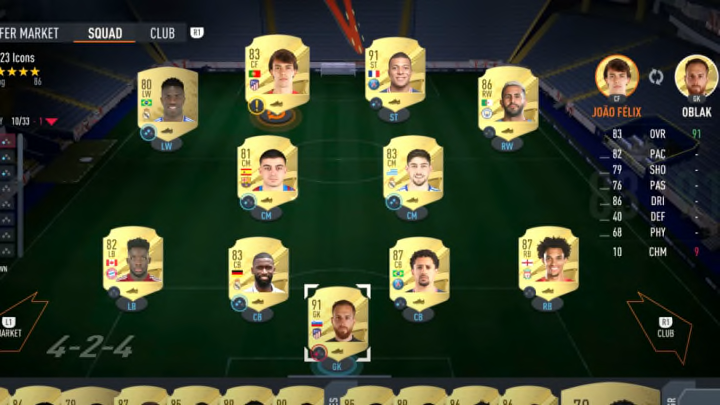 Photo by EA Sports
FIFA 23 Ultimate Team is receiving an overhaul to how squad chemistry works.
Throughout FUT's history, squad chemistry has been an integral system. Players link to other players, or don't, based on their nationality and what team they play for. Plus, there are special items like Icons that link to anyone in your squad. EA Sports is doing away with traditional squad links and formations with players now linking to anyone in their squad if they apply without having to be a neighboring link.
Here's everything you need to know about the new chemistry system in FUT 23, per EA Sports' announcement.
FIFA 23 Ultimate Team Chemistry Explained
Simplified Links
Photo by EA Sports
Players now link in your starting XI no matter where they are on the pitch. Take Liverpool's dynamic fullback pairing in Trent Alexander-Arnold and Andrew Robertson. Having both players in your squad will give them a chemistry boost based on team, league and nationality. In the above example, having both TAA and Robertson opens up one chemistry point by having two required players from Liverpool. Additionally, they build toward a Premier League chemistry point, a Scotland point and an England point.
Chemistry Indicators
Photo by EA Sports
Chemistry no longer operates on a zero to 10 scale. Instead, the scale is zero to three. Chemistry still impacts a player's boosted in-game stats, but there are new ways now to get those boosts and maximize links.
Positioning
Photo by EA Sports
As does chemistry, Position Modifiers are also getting an overhaul. Players now have up to three secondary positions they can move to with a universal consumable. For example, Joao Cancelo plays on both the left and right as a fullback for Pep Guardiola's Manchester City. Players can use a position modifier to move a player to a secondary positions.
Attributes
Photo by EA Sports
This is perhaps the biggest change in the chemistry system. Players are no longer negatively affected by having weak or no chemistry. Players will now operate with zero links, or out of position, as their base stats are defined. Players don't have to worry about Kylian Mbappe losing major statistics across the board if they want to play him out of position. Having chemistry only increases a player's statistics in-game.
Icons and FUT Heroes
Photo by EA Sports
"Some of the most memorable players in the history of the game - Icons and FUT Heroes give your squad a unique chemistry benefit, and will always be at full chemistry if played in the right position. In FUT 23, Icons will count as an extra player toward their nation and FUT Heroes as an extra player toward their associated league," EA Sports said in the announcement.
Check out more information on the FUT 23 Deep Dive, including the new FUT Moments system.