FIFA
FIFA 23 Visual Matchday Experience Features Revealed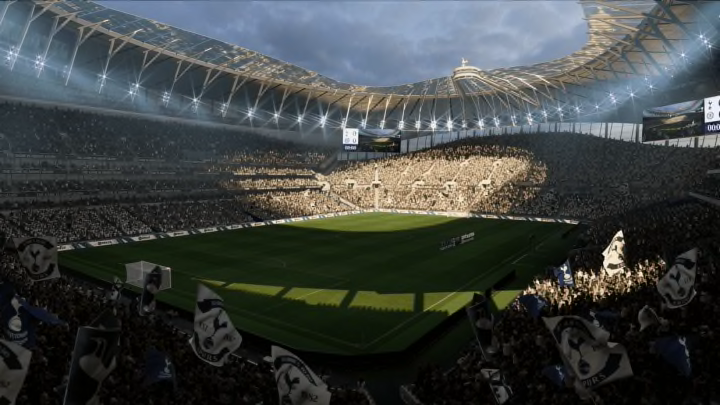 "The World's Game has never looked so good." / Image courtesy of EA Sports
Setting the scene for the final entry in the series made under EA and FIFA's 30-year partnership, the FIFA 23 "Official Matchday Experience Deep Dive" trailer was released Friday, giving players a detailed look at the all-new matchday experience features.
From AR broadcast replays to hyper-realistic pitch surfaces and more, here's a breakdown of the FIFA 23 visual matchday experience features.
FIFA 23 Visual Matchday Experience Features Detailed
The FIFA 23 Matchday Experience Deep Dive trailer is exactly seven-minutes-long and covers three areas of improvement: on the pitch, around the stadium and scoring goals.
On the Pitch
First up were the changes on the pitch, which FIFA presentation producer Fab Muoio noted as the biggest visual improvement this time around.
"We really looked at leveraging the power of the new hardware to make it look as realistic as possible," Muoio said in the video. "We went in and we tuned to the length of the grass, the color of the grass. We even showed some of the dirt on the grass when it gets torn up through either a slide tackle or a knee slide. So we really kind of bring that pitch to life."
A specific instance Muoio shared of this coming into play is if a player slides to celebrate a goal, players will still see the trail they left behind on the pitch for the rest of the match.
On The Pitch / Image courtesy of EA Sports
"You can kind of beat it up from kickoff to full time," Muoio said. "It just really makes the pitch feel like a living, breathing piece of the environment.
Another visual area of improvement is with the game's shadows, especially those on the ball, players and the pitch.
Around the Stadium
Moving on to around the stadium, pre-match build-ups in FIFA 23 are said to be featuring "quick-cutting, fast-paced" cinematic language and elements to recreate the hype of real sports broadcasts.
Pre-Match Build-Up / Image courtesy of EA Sports
The clips show anything from fans arriving at the stadium, to drone shots from above, flashback moments on the pitch and manager interactions, and are complemented with brand-new commentary takes and music.
As part of its efforts to bring a lot more diversity to the game this year, FIFA 23 is said to be improving the visual quality of its female officials, as well as adding the ability to assign them to men's competitions, Ultimate Team, Pro Clubs and more for the first-time ever.
For newer players coming to FIFA 23, the game will feature an all-new trainer with its own toolset and revamped, "modern" visuals.
New Trainer / Image courtesy of EA Sports
Some meaningful steps were said to have been taken to improve how the crowd looks in FIFA 23, with more heads, body types and clothing items added to make them feel more natural and varied in-game.
The cameras in FIFA 23 have also been refreshed and upgraded with new cinematic lenses (e.g. shallow depth of field) and moment-based angles that take inspiration from real sports broadcasts in recent years.
Goals
As featured in previous trailers, FIFA 23 will have new replays for power shots that use new camera angles and HyperMotion 2 AR stats (e.g. top ball speed, distance to goal) that show off and reward players for scoring.
The netting in FIFA 23 has been converted to real, 3D geometry that reacts to light and animates more realistically.
Netting / Image courtesy of EA Sports
For modes like FUT, Pro Clubs and Create Team, players can customize and select stadium sound effects that play after they score a goal (e.g. "Navy Alarm," "Horse").
Lastly, as in previous years, FIFA 23 will have an all-new set of goal celebrations including Roberto Firmino's signature "Low Five and Flex," Sam Kerr's "Flip" and Christian Pulisic's "Eye of the Tiger."
---
FIFA 23 is set to release worldwide for PlayStation 4, PS5, Xbox One, Xbox Series X|S and Windows PC and Stadia on Sept. 30, 2022. EA Play (via Early Access Trial) and EA Play Pro subscribers, as well as those who pre-order the Ultimate Edition, will have early access to the game starting on Sept. 27.