FIFA
FIFA License Has Been an 'Impediment' to Video Game Growth, Says EA CEO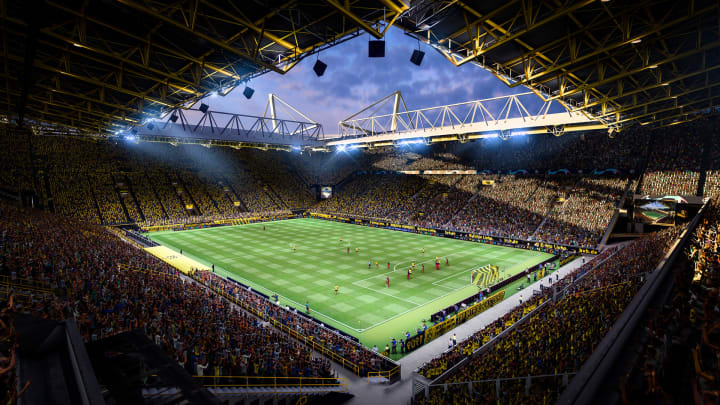 Electronic Arts CEO Andrew Wilson reportedly told his staff it could be better off without the FIFA license. / Image courtesy of Electronic Arts
Electronic Arts CEO Andrew Wilson told his staff in a November 2021 internal company meeting that the three-decade-long exclusivity partnership with FIFA has been an "impediment" to the growth of its soccer video games, according to a report by VideoGamesChronicle.
With next year's FIFA 23 title shaping up to be the final EA Sports soccer game to use the FIFA moniker, it seems some of the ongoing concerns Wilson has had with FIFA have now been aired out.
"Basically, what we get from FIFA in a non-World Cup year is the four letters on the front of the box," Wilson said according to VGC, "in a world where most people don't even see the box anymore because they buy the game digitally.
"As we've looked to the future, we want to grow the franchise, and ironically the FIFA license has actually been an impediment to that."
According to the VGC report, Wilson also pinpointed several instances in which FIFA's influence forced EA Sports to shy away from implementing several community-desired additions, from more culturally and commercially relevant brands outside of Adidas to new modes outside of traditional 11v11 settings.
"Our FIFA license has actually precluded us from doing a lot of this stuff," Wilson reportedly said. "Again, FIFA is just the name on the box, but they've precluded our ability to be able to branch into the areas that players want.
"Because of the nature of the approval timetables and the various things around our FIFA license, that's actually been really hard and we're moving much slower than we want."
In October 2021, FIFA made a surprising announcement about their "bullish" and "optimistic" view of a future of gaming and esports for soccer stakeholders in which more than one party is "controlling and exploiting all rights."
Earlier that month, it was also reported that FIFA is seeking to double its payout from what it currently receives from EA Sports, taking the figure to over $1 billion USD every four years.
EA currently has a 10-year naming deal with FIFA that is set to expire without renewal after the FIFA World Cup Qatar 2022 ends in December.