Final Fantasy 14 Suspends Sales of Starter and Complete Editions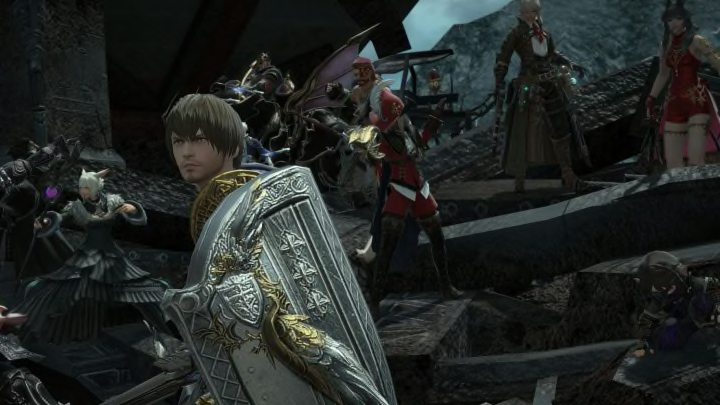 Image courtesy of Square Enix
In an attempt to curb congestion, Final Fantasy XIV has temporarily suspended sales of the MMORPG.
Having a game be too popular certainly isn't the worst problem to have, but when it starts to impact a game's dedicated playerbase it can cause some trouble. That seems to be the case with Final Fantasy XIV which, having suffered from queue congestion since the early access release of its Endwalker expansion, has had to take some additional measures.
In order to help reduce the lengthy queues, Square Enix have temporarily suspended sales of the Final Fantasy XIV Starter Edition and Complete Edition. In addition, they have also temorarily suspended new registrations for the Free Trial, owing to the fact that current Free Trial players have been unable to log in.
Director and Producer Naoki Yoshida said in a recent blog post: "These temporary suspensions will be phased in over the next few days as we work with our retail partners. We will be coordinating with them as swiftly as possible, but please bear in mind that this will be a gradual process."
"We will also be suspending all new advertisements. However, it will not be possible to suspend some of the advertisements due to the nature of how they were set up. We appreciate your patience and understanding regarding this matter."
Previously, Square Enix had offered players seven days of free game time as an apology for the congestion. Now, as the situation continues, the studio has offered an additional 14 days. This will apply to all players, including those with multiple accounts, who own the full version of the game and have an active subscription as of Tuesday, Dec. 21, at 3 a.m. ET. This coincided with the scheduled release date for Patch 6.01.
Yoshida ended the blog post by saying, "We will continue to strive to provide our utmost support so that everyone around the world can play comfortably. We sincerely apologize for the inconveniences caused by the ongoing severe congestion. We appreciate your understanding and cooperation."