Fortnite Optimus Prime Skin Leaked for Chapter 4 Season 3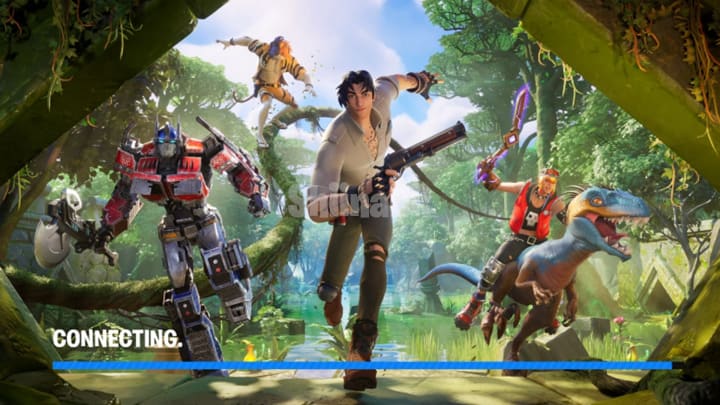 Optimus Prime is coming in Fortnite Chapter 4 Season 3. / Epic Games, via @ShiinaBR
A Fortnite Optimus Prime skin has leaked ahead of Chapter 4 Season 3.
Fortnite Chapter 4 Season 2 was full of crossovers that brought fan-favorite characters to the Battle Royale. Anakin Skywalker, Goku Black, and Mikasa and Levi Ackerman were all available for purchase as part of collaborations with their respective franchises.
Recently, Miles Morales and Spider-Man 2099 also entered the Item Shop as Spider-Man: Across the Spider-Verse invaded Fortnite. Special Spider-Verse Web Shooters gave players another in-game mobility option once the Kinetic Blade was vaulted.
Now with Chapter 4 Season 3 just days away, it seems the next big crossover coming to the Battle Royale is Fortnite x Transformers.
Fortnite Optimus Prime Skin Leaked for Chapter 4 Season 3
In an image leaked by ShiinaBR, Optimus Prime is running through the new jungle biome in Fortnite WILDS. Alongside the leader of the Autobots are two other new Battle Pass skins, as well as a dinosaur.
ShiinaBR also revealed that Optimus Prime will not be the secret Chapter 4 Season 3 Battle Pass skin. Instead, the secret skin will be a "new version of an already existing skin."
Optimus Prime will therefore be available in the Item Shop sometime throughout the upcoming season. Based on previous collaborations with film franchises, Epic Games might also include other famous Transformers' characters, like Bumblebee and Megatron, in the crossover.
Fortnite WILDS goes live on June 9.