Top Games
Forza Horizon 5 to Add an On-Screen Sign Language Interpreter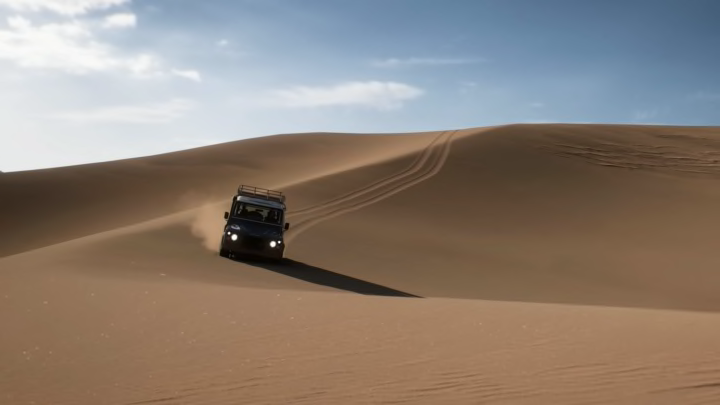 Forza Horizon 5 / Credit to Playground Games/Xbox Games Studio
Forza Horizon 5 was designed to be as inclusive as possible by prioritizing as many relevant accessibility features as possible for its release, but Playground Games isn't done just yet. An on-screen sign language interpreter will be added in one of Forza Horizon 5's post launch updates. Players will be able to have the game's cinematics signed to them in either American Sign Language (ASL) or British Sign Language (BSL).
The interpreter will appear as a picture-in-picture style display near the bottom right of the screen during cinematics, but will still leave room for subtitles. A YouTube video showing off the various accessibility features of Forza Horizon 5 shows exactly how this feature will function.
The Sign Language interpretation function in Forza Horizon 5 / Credit to Playground Games/Xbox Games Studio
Mike Brown, the Creative Director of Forza Horizon 5, discussed the development team's decision to implement Sign Language and other accessibility features in a Xbox Wire blogpost.
"We want everyone in the world to be able to experience our game, and with more than an estimated 400 million gamers with disabilities across the globe, it is vital that all players be able to tailor their gameplay in a way that works best for them," Brown said.
The list of accessibility features available at launch make Playground Games' dedication to make Forza Horizon 5 as inclusive as possible clear. According to the aforementioned Xbox Wire Blogpost, so far the game will include:
A Game Speed Modification setting that allows gamers to play Forza Horizon 5 at a reduced speed when playing offline
High Contrast Mode that changes colors to make things such as menus and text easier to distinguish for gamers
Color Blindness Mode that allows players with color blindness to better visualize game elements. Players can adjust color blind settings independently for the UI and the game visuals
Customizable subtitles
Screen reader narrator that reads text, buttons, and other elements aloud
Text-to-speech and speech-to-text options for game chat
Ability to disable moving backgrounds
Notification duration setting
Forza Horizon 5 becomes available on Nov. 5 for players who have bought the premium edition or premium add on bundles. Otherwise the game will be available to play on Nov. 9 on the Xbox One, Xbox Series X/S, and PC.