Game Developers Disinterested in NFTs, Cryptocurrency per Survey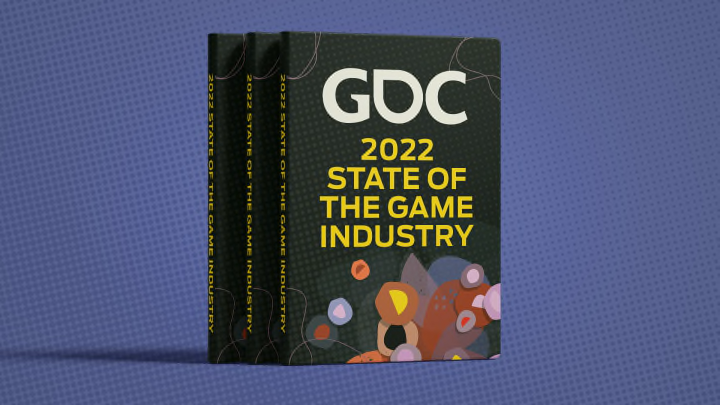 GDC published its 2022 State of the Game Industry report this week. / Photo courtesy of GDC
The majority of game developers aren't interested in non-fungible tokens (NFTs) or cryptocurrency, according to the latest GDC State of the Game Industry report.
Around 70 percent of developers polled in the survey said they were not interested in NFTs, and 72 percent said they were not interested in cryptocurrency as a payment tool.
The GDC report says "a vast majority of respondents" expressed monetization concerns, and criticized both technologies for their potential for scamming and their devastating effect on the environment.
"We should collectively agree to ban the use of blockchain-based technologies in our industry because of their hugely negative environmental impact," said one respondent.
"I look forward to the gold rush turning into a dog pile and wish all involved maximum profit at any cost," wrote another, more sarcastic respondent.
Some developers polled were more reserved in their responses.
"I think it is a tech looking for a purpose. People will be interested in it as a gamble to make money, but there's not enough of a public demand for it to be an actual currency," said one.
Just over a fifth of the polled developers said they were somewhat interested in either cryptocurrency as a payment tool or NFTs. Six percent said they were very interested in cryptocurrency, and 7% said the same about NFTs.
"I think this going to be a massive shift in the way we think about digital goods and ownership/monetization," wrote one respondent.
Major gaming companies are increasingly wading into the pool. Konami sold its first Castlevania NFTs last week, and Ubisoft has launched its own NFT platform. Bosses at Square Enix and EA have expressed interest in NFTs. But opponents of the technology are numerous, passionate and vocal.
"Burn 'em to the ground. Ban everyone involved in them," wrote a GDC respondent. "I work at an NFT company currently and am quitting to get away from it."
The State of the Game Industry also revealed other shifting trends. Accessibility in design is on the rise — 39% of respondents said they had implemented accessibility measures in their current game for those with sensory impairment, motor impairment, or other impairments. That's up from 31% last year, and marks the first time more developers have said yes than no to the question since GDC began asking in 2019.
On the diversity front, 57% of respondents said their studio's diversity initiative efforts ranged from "a moderate amount" to "a great deal," which is down from 2021's 60%. On the other hand, more respondents said their studio had made "a great deal" of effort (29%) than last year (21%).
One issue affecting many of the others in the survey is the question of unionization. More workers said they felt the games industry should unionize than did last year (55%, up from 51%), but fewer said they thought the industry would unionize (18%, down from 20%). Almost a quarter of respondents said unionization talks had taken place at their workplaces, although 62% said none had taken place.
This was the first year GDC asked about unionization talks, indicating a rising consciousness around unionization.