Giovinco FIFA 20: Should You Get the TOTSSF Attacker?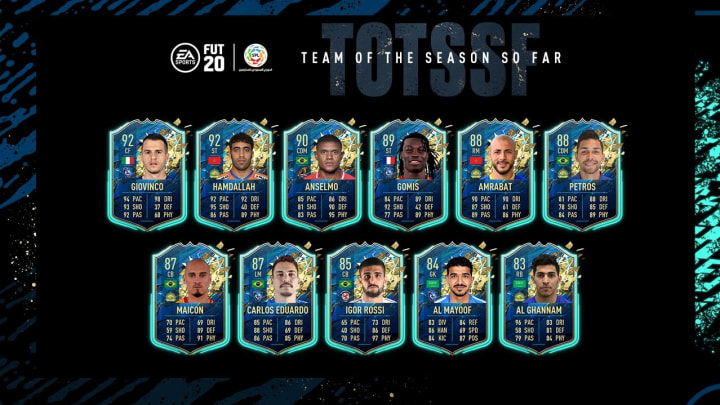 Saudi Pro League Team of the Season so Far has arrived in FIFA Ultimate Team. / Photo courtesy of EA Sports
Giovinco FIFA 20 received the joint highest rated card for the MBS Pro League Team of the Season So Far squad.
The Saudi Pro League players are easily forgotten in FIFA due to the lower ratings but each year, it produces some amazing Team of the Season cards of some well-known players but also some local talent. This year, aging legends Giovinco and Maicon have appeared and it has not disappointed.
Serie A hasn't released yet in FIFA 20 TOTSSF, but Italian attacker Sebastian Giovinco will surely be a great addition to any Italian or Seria A squads.
Giovinco FIFA 20: Should You Get the TOTSSF Attacker?
Stats
An attacker needs first an foremost pace and dribbling. They become even better with shooting and passing, and deadlier with higher skill moves and weak foot. Giovinco has them all with 90+ pace, shooting, passing and dribbling, mixed with his four star weak foot and skill moves. With a high/medium work rate, 99 agility, 97 acceleration and 91 stamina, this card is made to run the pitch and act as a finisher, poacher and creator, turning and outpacing opponents left and right. There is nothing about him that doesn't shout 'meta player'.
Price
Like other 92 rated cards, this card will not come cheap with 92 rated Giovinco averaging 420-490,000 coins on either console. A steep price to pay for a card that will be harder to link due to league.
Chemistry
It is still possible to create a powerhouse of a team with the right players. Within an Italian squad involving legends or Italian players such as Sandro Tonali, Lorenzo Insigne or Ciro Immobile, Giovinco will be amazing. With a Deadeye attached to his card, his shooting and passing increase but with a hawk, his pace and shooting become 97.
Final Verdict
If you pack this card, you can sell him to buy a player to fit your squad as he will go for a high price that will cover the cost of most higher rated players in any league.
If not, you can use the card, best with a pacy Italian squad but also as a super sub, to win games. Due to his nationality, it makes linking easier but the league is the only hindering factor behind this card. Packing Giovinco would be the best case scenario, but buying a card costing over 400,000 coins is not worth it unless he fits into the team and if height is not an issue.