Top Games
Halo Infinite 2021-2022 Season Roadmap Detailed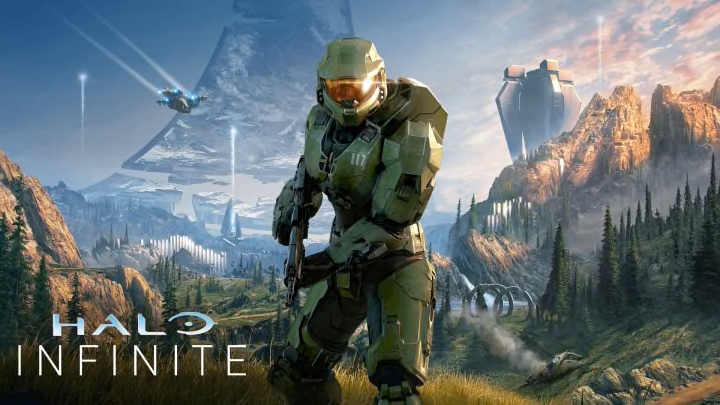 Photo by 343 Industries
Halo Infinite has been released and fans are excited for a new part of the Halo series and competitive play.
The Halo Infinite 2021-2022 season roadmap has been released and a lot of information is available for fans to see.
Halo Infinite 2021-2022 Season Roadmap Detailed
In the tweet above, the HCS account released the information about the 2021-2022 season roadmap for Halo Infinite.
The roadmap for the Halo Infinite season is here. Lets take a look at the information for the upcoming season:
Online Tournaments
According to Halo Waypoint, "These will take place on the FACEIT platform and offer a number of different stakes depending on where they fit into the roadmap. For example, some will offer seeding points and some will be Last Chance Qualifiers for larger events. Format will be both single elimination and double elimination. Players will only be competing against other players in that region."
Pro Series
According to Halo Waypoint, "Each Region will also feature online Pro Series events where the top professional teams in each region will compete against aspiring top amateur players in order to increase the depth of each region."
Supers/Regionals
According to the Halo Waypoint post, "Each region will have one Online Super and one Regional Championship. The Regional Championship is a live event where players in that region will compete for cash prizing exclusive to that region in order to support those players, but also provide qualification into pool play for the Majors. The Supers are the online version of those tournaments featuring the same format and stakes on the line, both will feature open brackets."
Majors
According to the Halo Waypoint, "The Majors are the biggest open events in the entire season. They feature pool play with teams from each region, as well as a massive open bracket open to any teams from the participating regions. These will feature the biggest prize pools, the most points, and will also determine qualification for events that follow depending on where in the roadmap they sit including Supers/Regionals as well as the Halo World Championship."
Halo World Championship
According to Halo Waypoint, "HaloWC is the crown jewel of the Halo esports ecosystem. This is it, this is the big one. The tournament will feature three stages: a play-in stage for guaranteed regional representation, a group stage for the best teams from the prior Major regardless of region, and the championship bracket where only the Top 8 remain and lion's share of the prizing will be awarded. Four days of non-stop action and the chance for one team to be immortalized in Halo history forever."