How Many Orientation Matches Are in Apex Legends?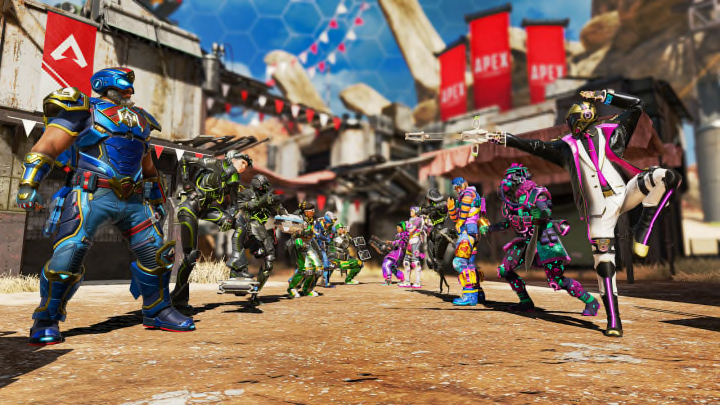 Apex Legends offers Orientation matches for new players. / Respawn Entertainment
New Apex Legends players can participate in Orientation matches to practice the Battle Royale before jumping into a real match.
Apex Legends Season 17: Arsenal just dropped with new Legend, Ballistic, and a revamped firing range for players to explore. Ranked level requirements have also been increased from 25 to 50 as a way to eliminate smurfs and cheaters.
The recent updates have brought more eyes to the Battle Royale. Instead of spawning right into a normal lobby with experienced players, new fans can first test their skills and the game out in Orientation matches.
Here's a breakdown of Orientation matches in Apex Legends Season 17.
How Many Orientation Matches Are in Apex Legends?
After players complete the training tutorial, they can spawn into an Orientation match on Kings Canyon. The lobby consists primarily of bots with a few beginner-level teams thrown in.
Players can practice landing, looting, rotating, and shooting in the match as they explore the game's mechanics and Legends. They can also team up with experienced players of all ranks to feel more comfortable.
The amount of Orientation matches depends on how well players do. As soon as a player gets a first-place finish, Orientation will be completed. The matches will also conclude once a player places in the top five multiple times.
The aim of the matches is to prepare players for a real lobby, so once their performance dictates their readiness, Orientation matches will disappear.