How to Create a Stadium in MLB The Show 22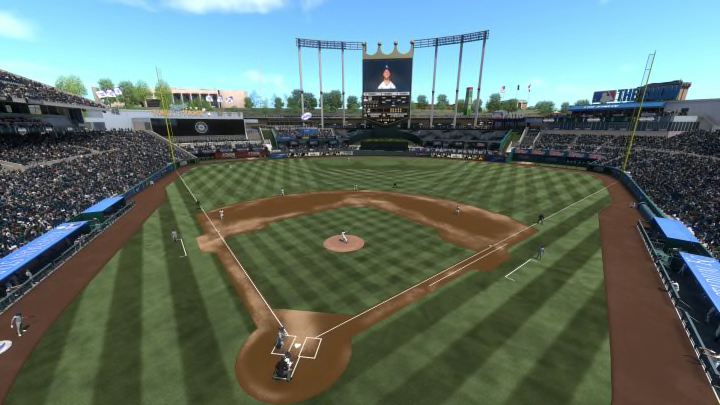 You can create stadiums for your own franchise offline or even upload them to the Vault for others to download and play in. / Photo Courtesy of San Diego Studios
In MLB The Show 22, you have the ability to create your own players, rosters, and even teams in Franchise Mode. One of the more creative parts of starting your own team in MLB The Show 22 is creating your team's stadium.
You can create stadiums for your own franchise offline or even upload them to the Vault for others to download and play in. Here's how to create a stadium in MLB The Show 22.
How to Create a Stadium in MLB The Show 22
To start creating your own roster in MLB The Show 22, you'll have to go to the create menu on The Show's main menu. Scroll up to create, then click on Stadium Creator.
Once in the stadium creator menu, you can create your own original stadium, find one from the vault, or start from one of MLB The Show 22's template stadiums. In Stadium Creator, you can customize all aspects of your stadium, form the outfield seats to the scoreboard or even adding fixtures and statues around the park.
If you want to play in the grandest stadium possible in front of the largest ever crowd, that is possible. If you want to play in the iconic cornfield from Field of Dreams, that's also possible. You can make nearly any type of baseball stadium you want in MLB The Show 22. Check out the vault to see some of the many examples already available to download.