Top Games
How to Cut a BT Cord in Death Stranding Director's Cut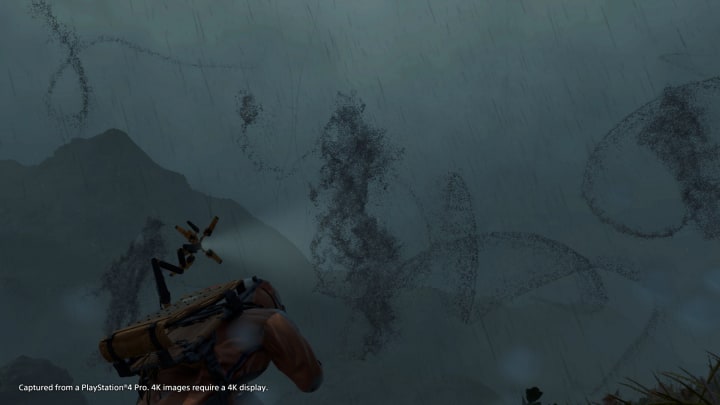 To cut the cord of a BT in Death Stranding Director Cut, one will need a certain tool, as well as some patience and finesse. / Photo courtesy of Kojima Productions
When fighting Beached Things (BT) in Death Stranding Director's Cut, cutting their umbilical cords is perhaps the best course of action to take — as long as players know how to pull off the maneuver in the first place.
For those wondering how to take down the strange, nearly invisible creatures that you encounter while playing, here's how to cut the cord of a BT in Death Stranding Director Cut.
How to Cut a BT Cord in Death Stranding Director's Cut
Initially in Death Stranding Director's Cut, players aren't able to fight against the BTs, and simply rely on detecting them and running away.
Later on in the game, however, certain tools will allow you to fight back and defeat them all together.
Whereas the anti-BT grenades and handgun are more aggressive ways of going about it, cutting the umbilical cord is a much more stealthy option.
To cut a BT cord in Death Stranding Director's Cut, players must first complete order No. 44 and meet with Mama to a get a specific new set of handcuffs. In the ensuing cut scenes, the main character learns how to cut the umbilical cord of a BT child with whom the woman is connected.
From then on, players will be able to do the same with the BTs.
Cutting a BT cord takes a bit of patience as you can't do it while the creature in mid-air. You must get close enough to it on a similar level of terrain in order to trigger the sensor into spinning fast. Then, continue to approach it slowly until the "Cut Umbilical Cord" action prompt appears. Once pressing Square, the character will handle it from there and cut the cord.
Cutting a BT cord for the first time also unlocks the "Rest In Pieces" Trophy.
For more on Death Stranding Director's Cut, feel free to check out our guides on how to repair boots and the bike.