How to Download Warzone Caldera: PS4, PS5, Xbox One, Xbox Series X|S, PC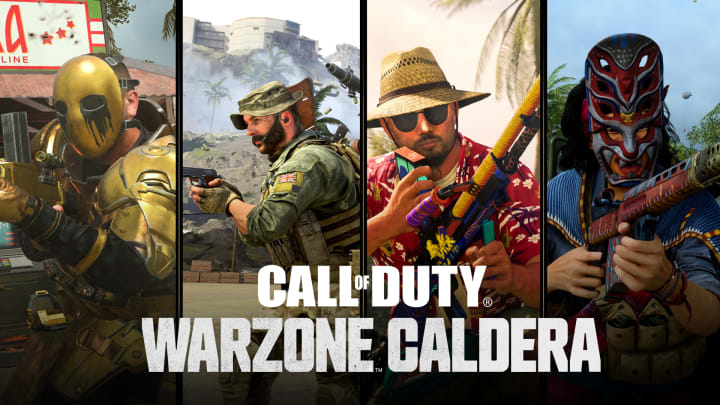 Downloading Warzone Caldera can be a bit tricky. / Activision
The original Warzone has relaunched as Warzone Caldera. Here's how to play it on PS4, PS5, Xbox One, Xbox Series X|S and PC.
With the launch of Warzone 2 back in November 2022, we've seen Activision and its Call of Duty studios shift focus onto this battle royale sequel. Reception to Warzone 2 has been somewhat mixed over the course of its first two seasons, with some players not quite on board with its new changes and features.
Thankfully, the original Warzone still exists, just in a different capacity. Activision relaunched the original Warzone as Call of Duty: Warzone Caldera, listing it as its own separate game. That means there are a number of caveats to be aware of when choosing to play, including:
Player progression, cross-progression for XP and Weapon XP, inventories, Battle Pass content, weapons, Store Bundles, and other purchases from Modern Warfare, Warzone, Black Ops Cold War and Vanguard are accessible only within Warzone Caldera.
Only a standard Battle Royale Playlist is available to play.
Modern Warfare II or Warzone 2.0 content, including new Battle Pass and Store Bundles, is not be available.
2XP and 2WXP Tokens are not transferrable between Warzone Caldera and Warzone 2.0.
While Warzone Caldera doesn't have an in-game store, COD Points are transferrable between all games.
Rebirth Island and Fortune's Keep maps are not present in Call of Duty: Warzone Caldera.
So, with all that in mind, here's how to play Warzone Caldera.
How to Download Warzone Caldera: PS4, PS5, Xbox One, Xbox Series X|S, PC
Interestingly, Warzone Caldera cannot be downloaded directly from storefronts. The game is only available to those who have a copy of Call of Duty: Modern Warfare or who had the original Warzone downloaded.
In order to download and install Warzone Caldera, players will need to follow these steps:
Head over to the PS4/PS5 home menu screen, or Xbox One/Xbox Series X|S home menu screen.
Select your Game Library.
Search for Call of Duty: Modern Warfare.
Download Warzone Caldera.
If you're playing on PC, the steps are mostly the same except you'll be going through Battle.net:
Install the Battle.net app.
Launch Battle.net on your PC.
Search for Modern Warfare. 
Launch the game. 
Select the Warzone Caldera option and download it.
Once the download has finished, simply boot up the game to begin playing Warzone Caldera.