How to Earn the Orange Tech Demon Mask in GTA Online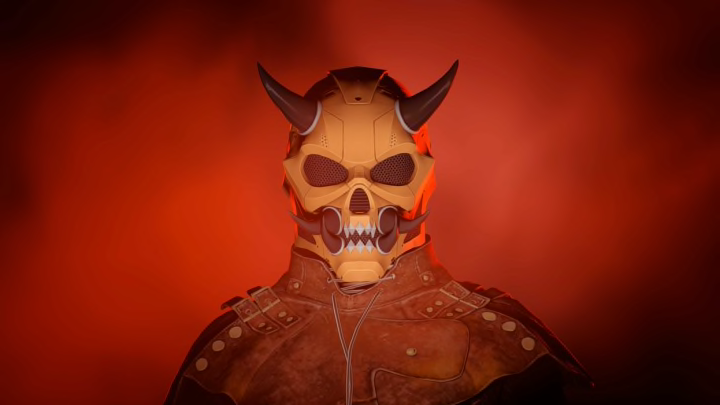 Image courtesy of Rockstar Games
Halloween is just around the corner and GTA Online is getting into the holiday spirit with the introduction of this spooky mask. For players looking to earn this mask, we've broken down all the steps needed to acquire it.
Halloween masks aren't the only content players can look forward to in GTA Online as Junk Energy Skydives have made their thrilling debut as well. Willing participants will be tasked with completing nail-biting skydiving challenges found throughout Los Santos and Blaine County. If successfully completed, gamers can earn in-game currency and a Junk Energy Chute Bag. Players will also be treated to twice the rewards when playing Turf Wars, Smuggler Sell Missions, and Flight School Activities.
How to Earn the Orange Tech Demon Mask in GTA Online
Players wanting to haunt the streets of Los Santos can earn the Orange Tech Demon Mask by simply logging in to GTA Online. The mask should be unlocked once signed in and is completely free for users to enjoy. This mask will be unlockable throughout the week of Sept 29.
In a recent content update post, Rockstar also announced that Halloween lovers can expect spooky events to creep up throughout October. Fans subscribed to GTA Online's premium membership can continue with the chilling festivities as they get access to exclusive Halloween cosmetic items, vehicles, and much more.