Pokémon
How to Evolve Happiny into Chansey in Pokemon GO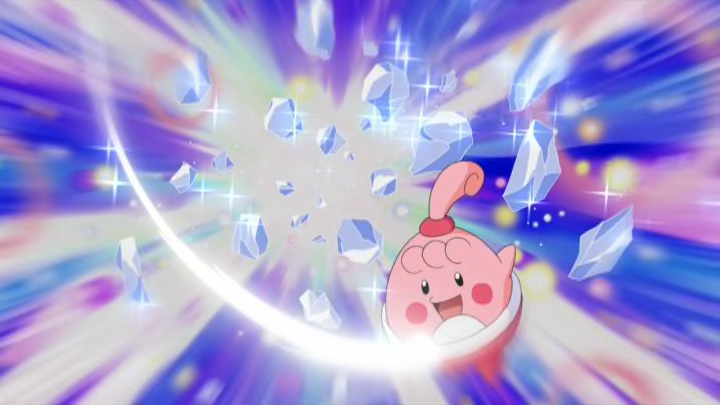 We've explained how trainers can evolve Happiny into Chansey in Pokemon GO. / Niantic Labs, The Pokemon Company
We've explained how trainers can evolve Happiny into Chansey in Pokemon GO.
Nurse Joy's popular partner Pokemon, Chansey, has become something of a staple in the Pokemon franchise. It's rare to see a Pokemon Center without at least one of this species or one of its evolutions, either Happiny or Blissey. Despite being the species' pre-evolved form, Happiny was not introduced until Generation IV, requiring trainers to put in a bit of extra effort to evolve it through training and the use of a special item—an Oval Stone meant to mimic Chansey's egg.
This has been modified to fit in Pokemon GO where most Happiny already have their Oval Stone ready to go.
How to Evolve Happiny into Chansey
To evolve Happiny into Chansey, Pokemon GO trainers simply need to walk 15 k.m. (approximately 9 miles) with Happiny as their Buddy Pokemon. Once this is done, they will also need to have collected at least 25 candies.
This is meant to simulate the training and friendship needed to build and bond with Happiny until it eventually becomes eligible to evolve.
Happiny is also known as the "Playhouse" Pokemon due to how well it gets along with human children. When interacting with them, it will often get involved in games and "play house" with them for fun. It is typically friendly and well-behaved until one takes away its special Oval Stone. While Happiny will give its stone to its close friends to share, it will become increasingly upset and eventually throw a tantrum if not returned. Researchers theorize that Happiny carries around its round stone or item to mimic its evolved form, Chansey. Its PokeDex number is #440.
More information about evolving Pokemon in Pokemon GO using tasks can be found in our Pokemon GO Evolution task guide.