Pokémon
How to Evolve Mime Jr. Into Mr. Mime in Pokemon GO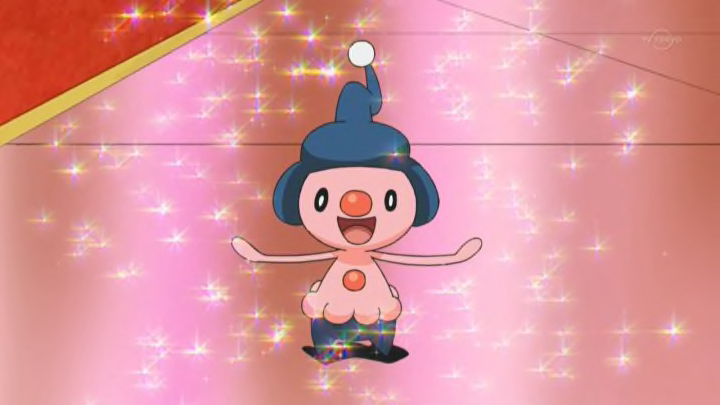 We've put together a guide on how to evolve Mime Jr. into Mr. Mime in Pokemon GO. / The Pokemon Company
We've put together a guide on how to evolve Mime Jr. into Mr. Mime in Pokemon GO.
Mime Jr. is known as the "Mime" Pokemon and spends most of its time mimicking other species as well as its human companions. According to its PokeDex description, when it surprises an opponent in combat, it gets so excited that it forgets to mimic them. Its PokeDex number is #439.
How to Evolve Mime Jr. Into Mr. Mime
To evolve Mime Jr. into Mr. Mime, trainers will need to walk 15 k.m. with it as their buddy. Then, to prompt the evolution, they'll need to have collected at least 50 candies.
This is meant to mimic the method used to evolve Mime Jr. in the main series games. Trainers looking to evolve their Mime Jr. into a Mr. Mime will need to level it up while it has the move "Mimic" in its move pool.
Mime Jr. was originally just a psychic-type when it debuted in the Sinnoh region. However, after the debut of fairy-types with Generation IV—two generations after this species' release— it gained a secondary label as a fairy-type. This has since carried over into its evolved form, Mr. Mime.
Upon release at the game's launch, Mr. Mime was regionally locked to Europe. Mime Jr. soon followed suit in September 2016 with its eggs only available in Europe. Galarian Mr. Mime and its own evolved form, Mr. Rime, debuted in Pokemon GO in December 2020.
---
More information on how to evolve Pokemon in Pokemon GO can be found in our Pokemon GO Evolution Guide.